Fotos: HEK (Haus der Elektronischen Künste) «Pe Lang, Johanna Bruckner, Jennifer Merlyn Scherler. Schweizer Medienkunst - Pax Art Awards 2022». Images by Nicolas Gysin und Franz Wamhof.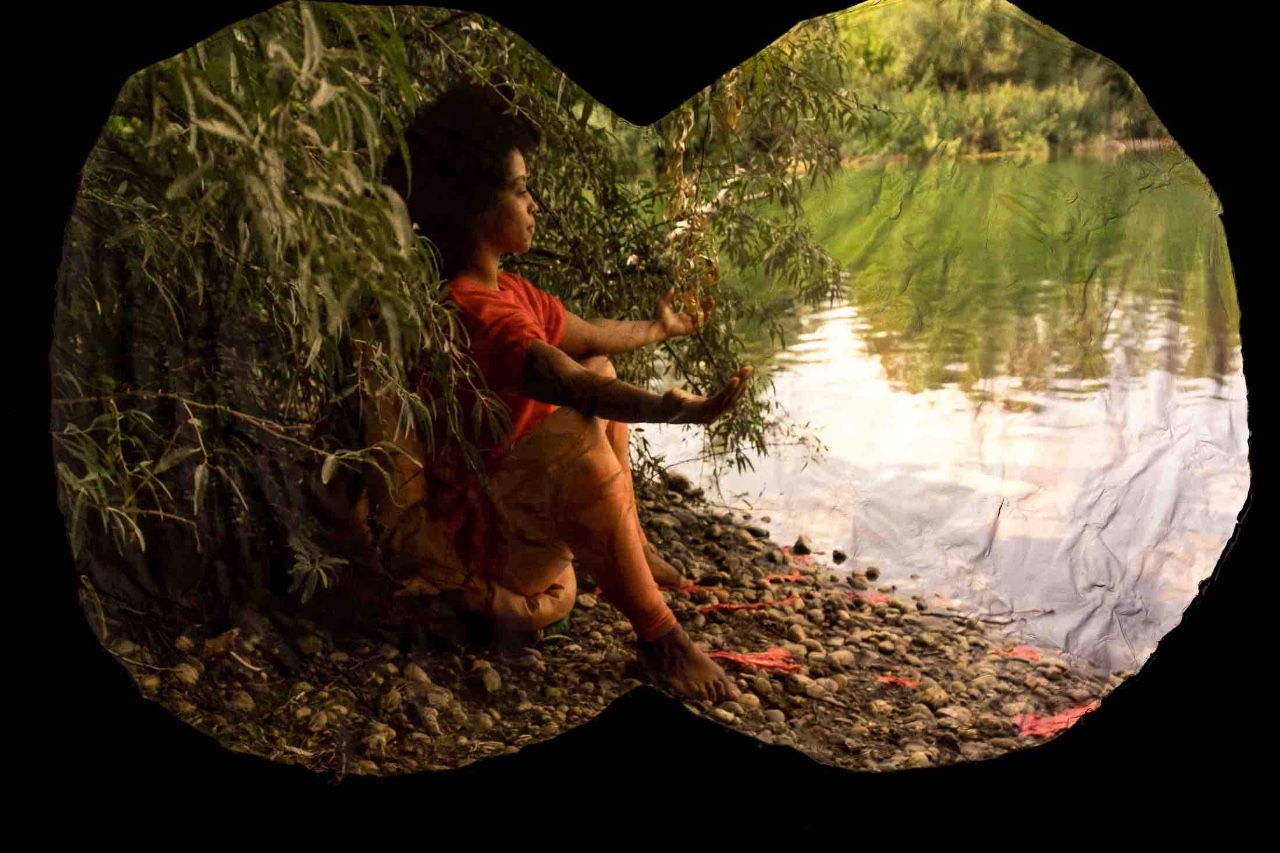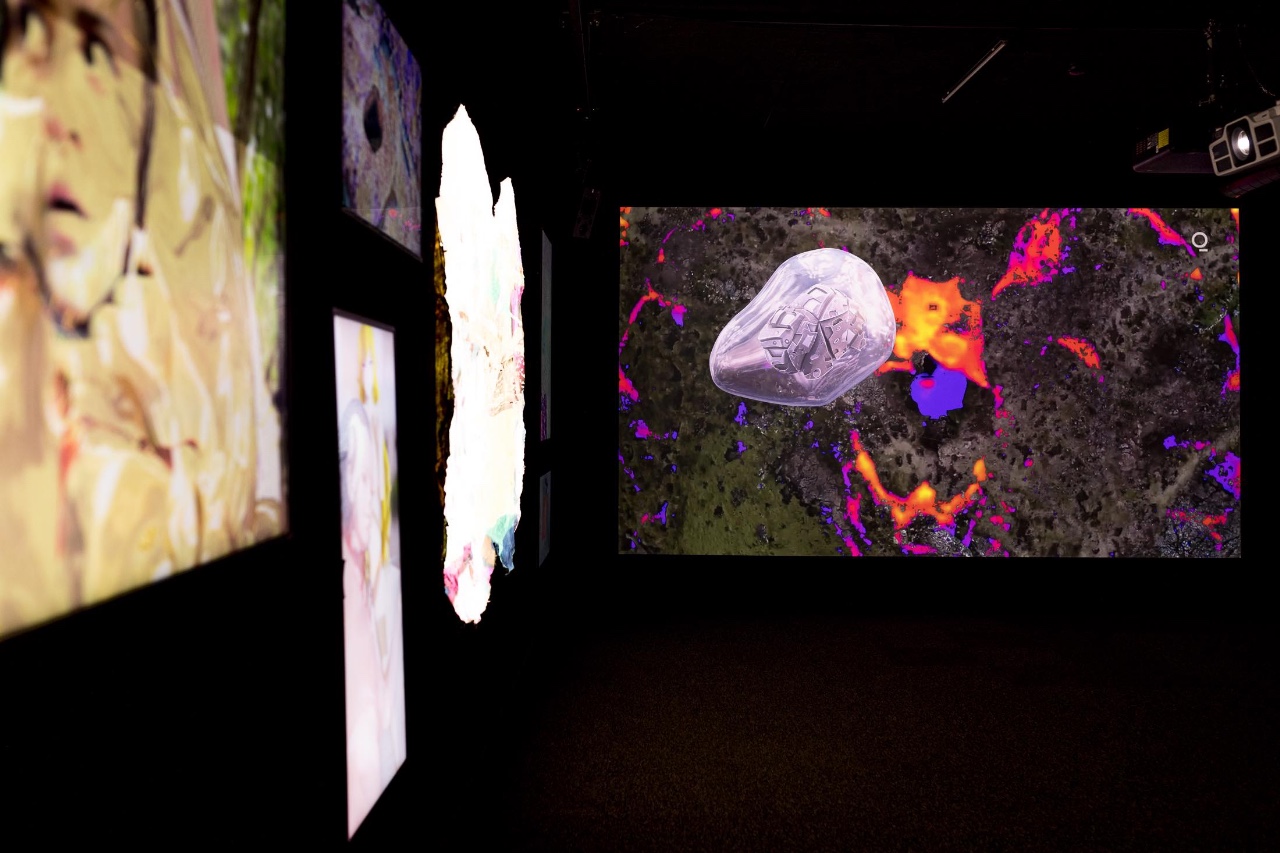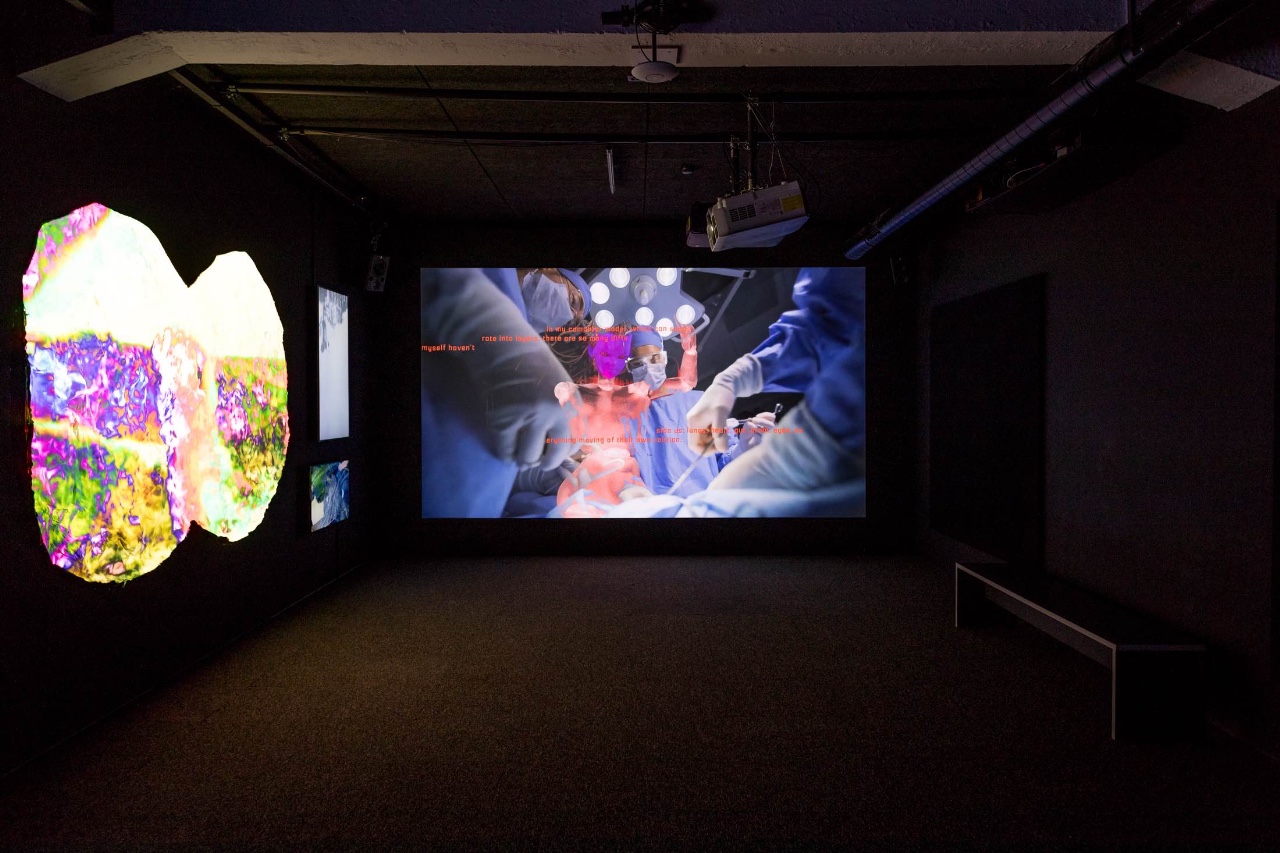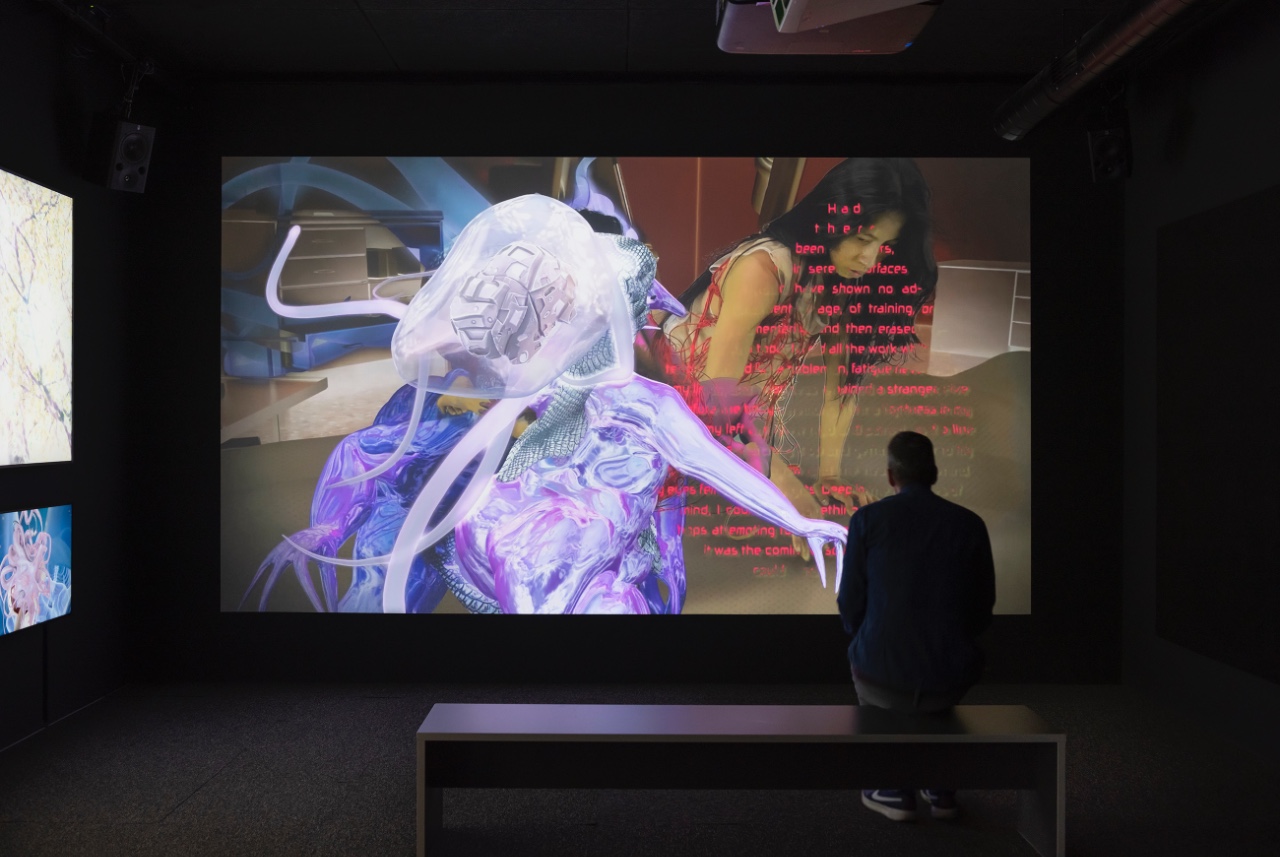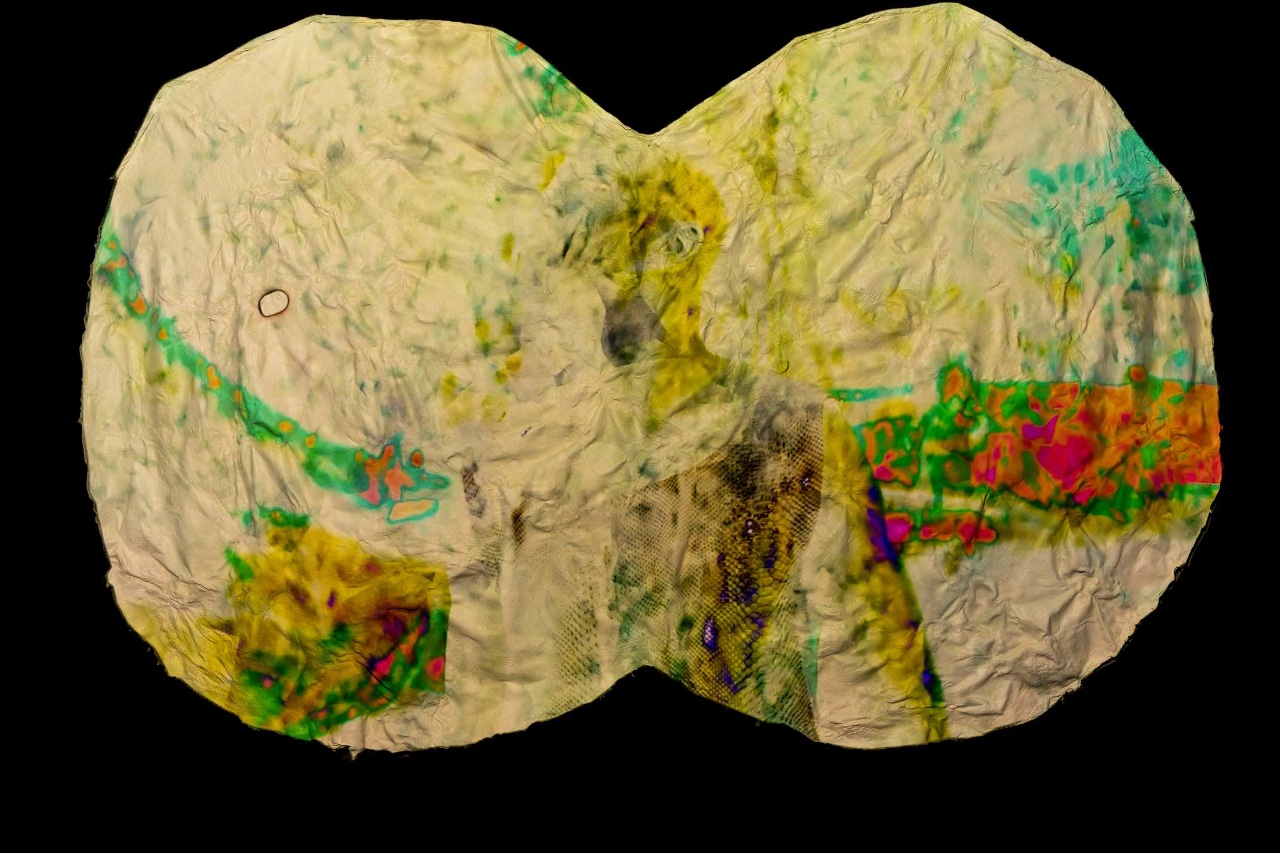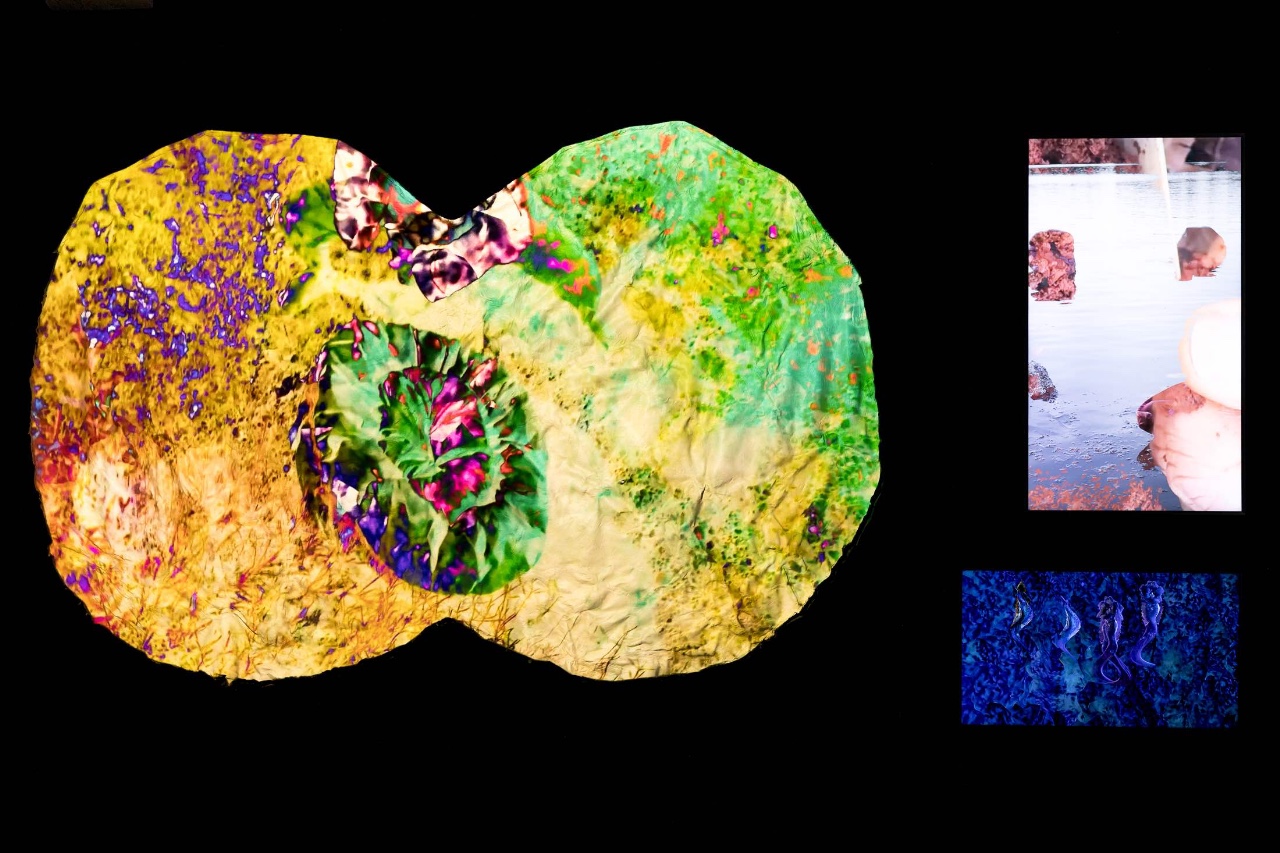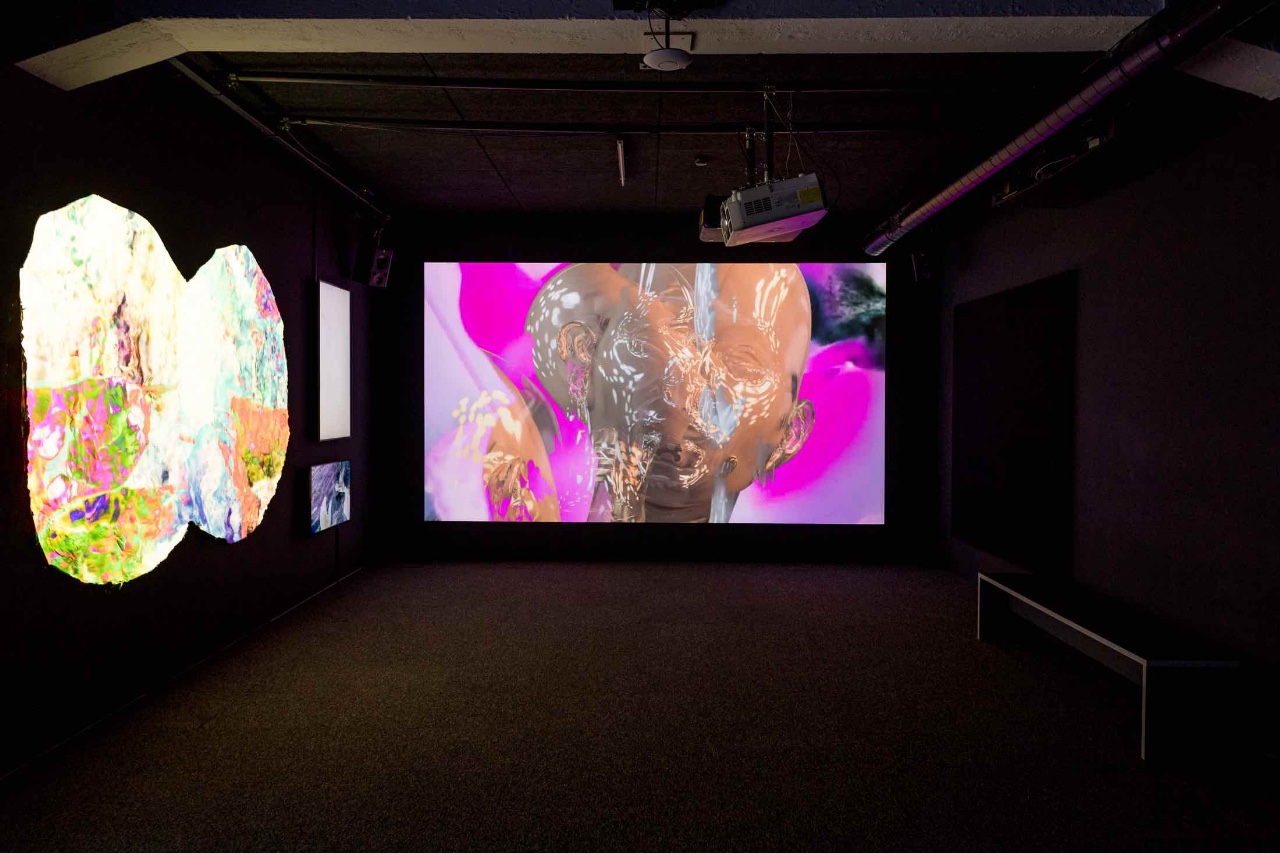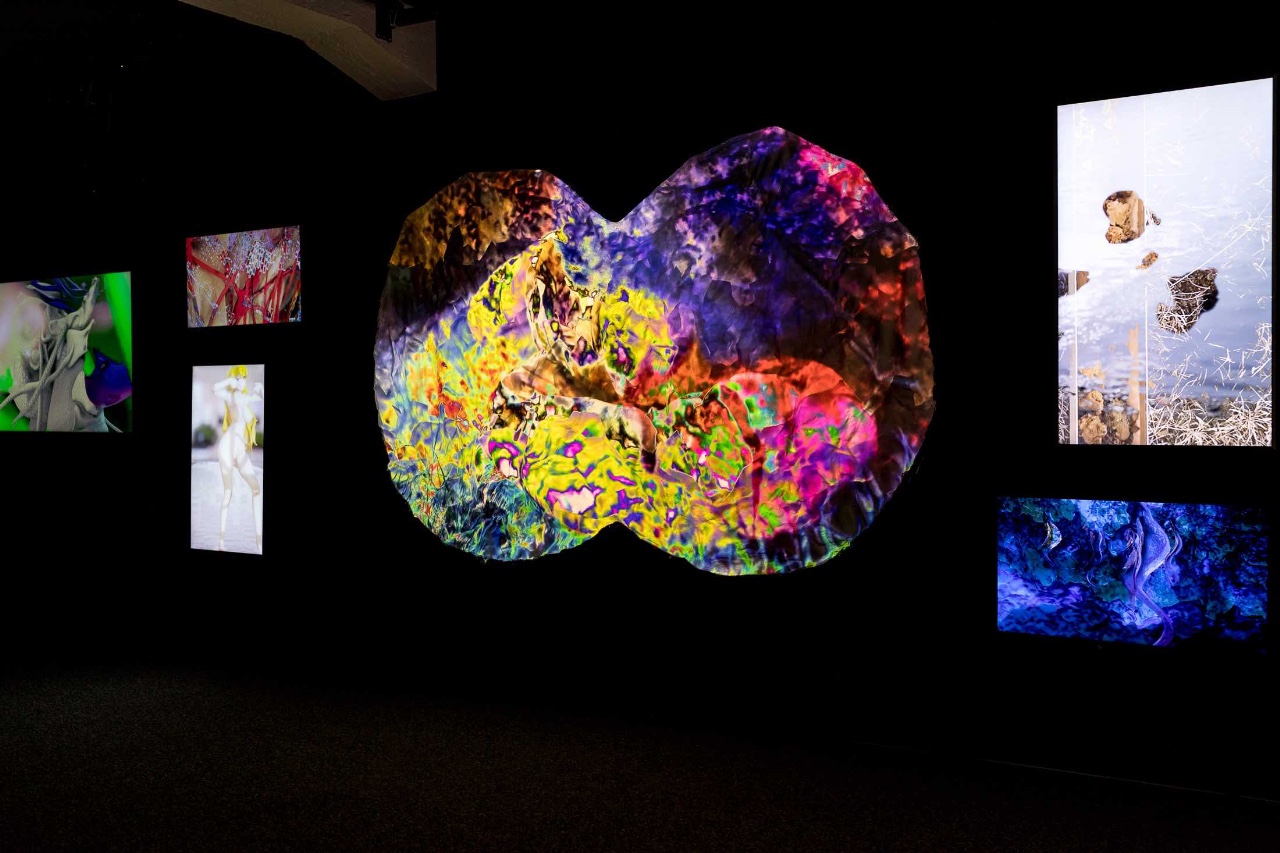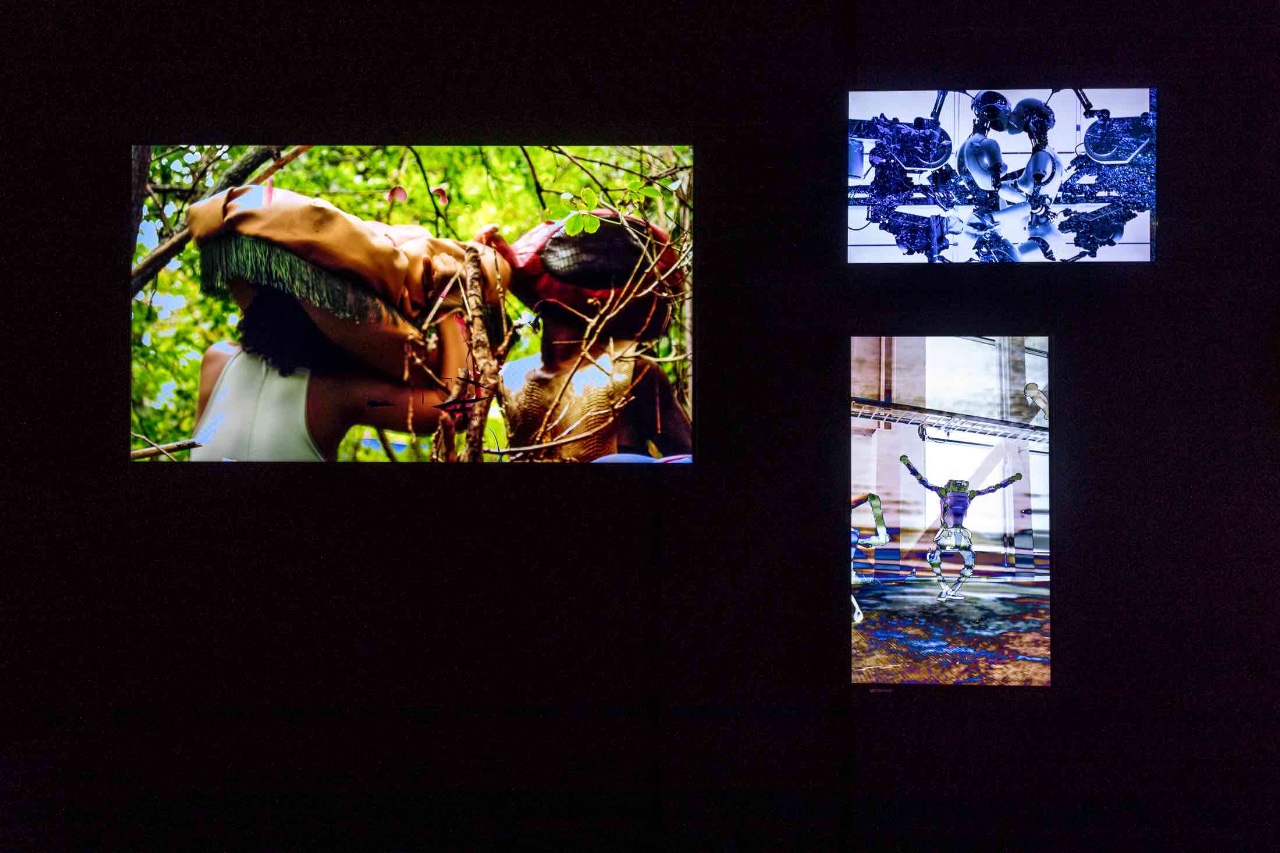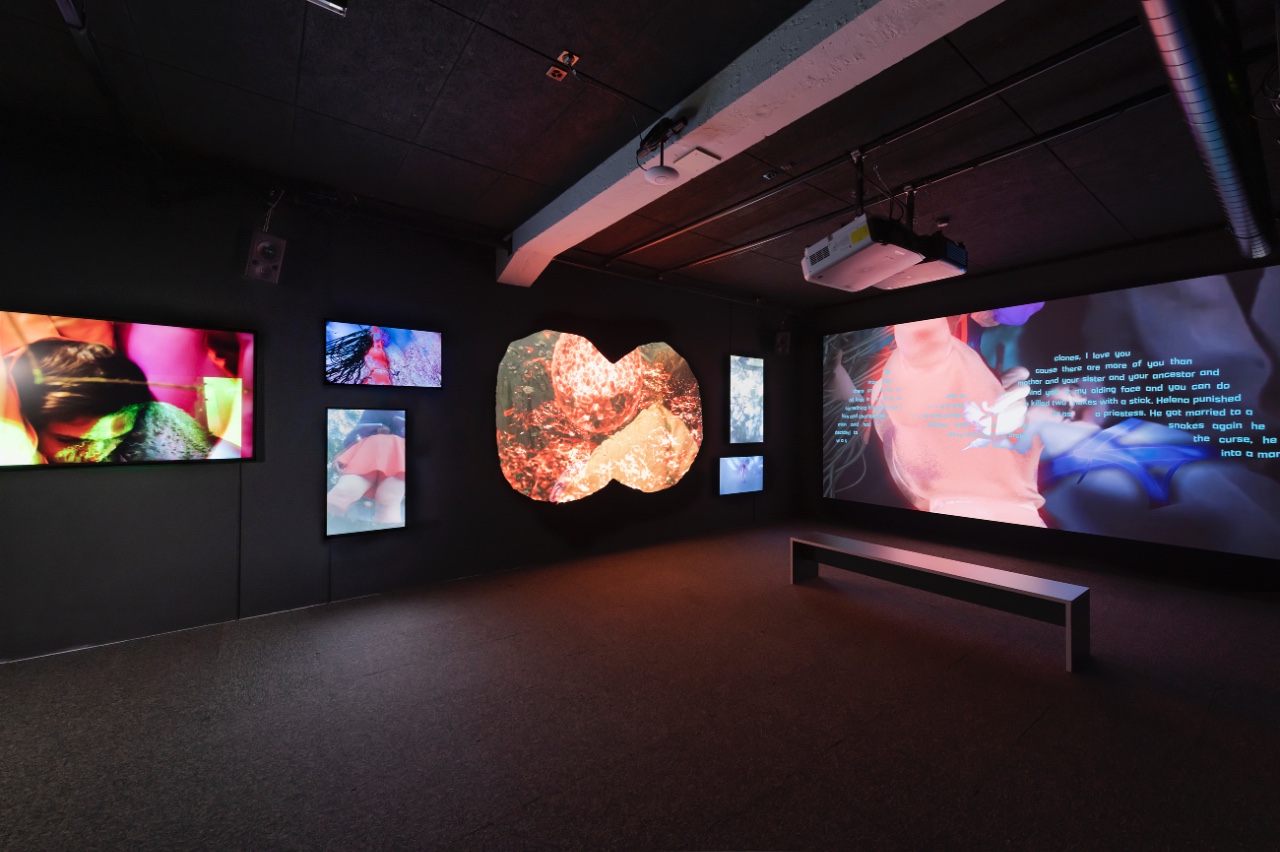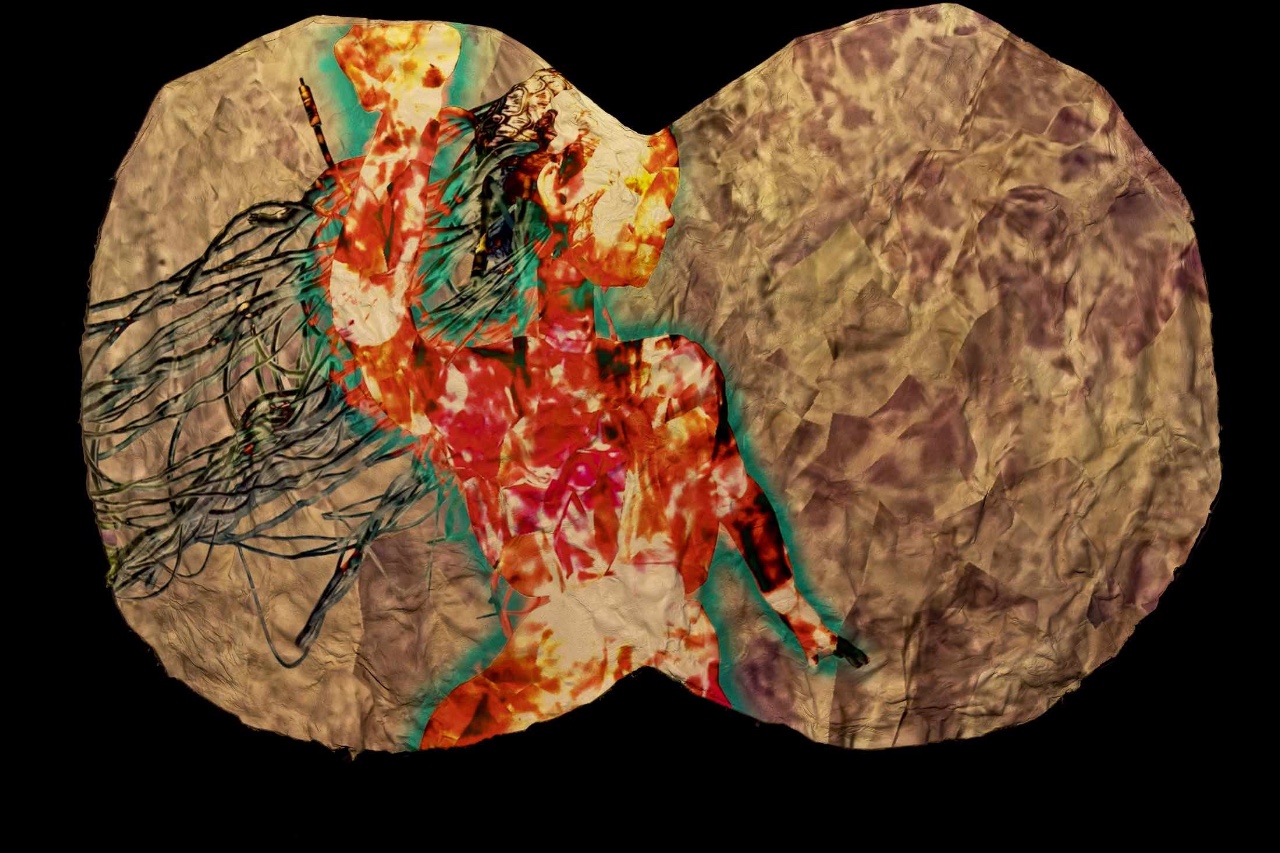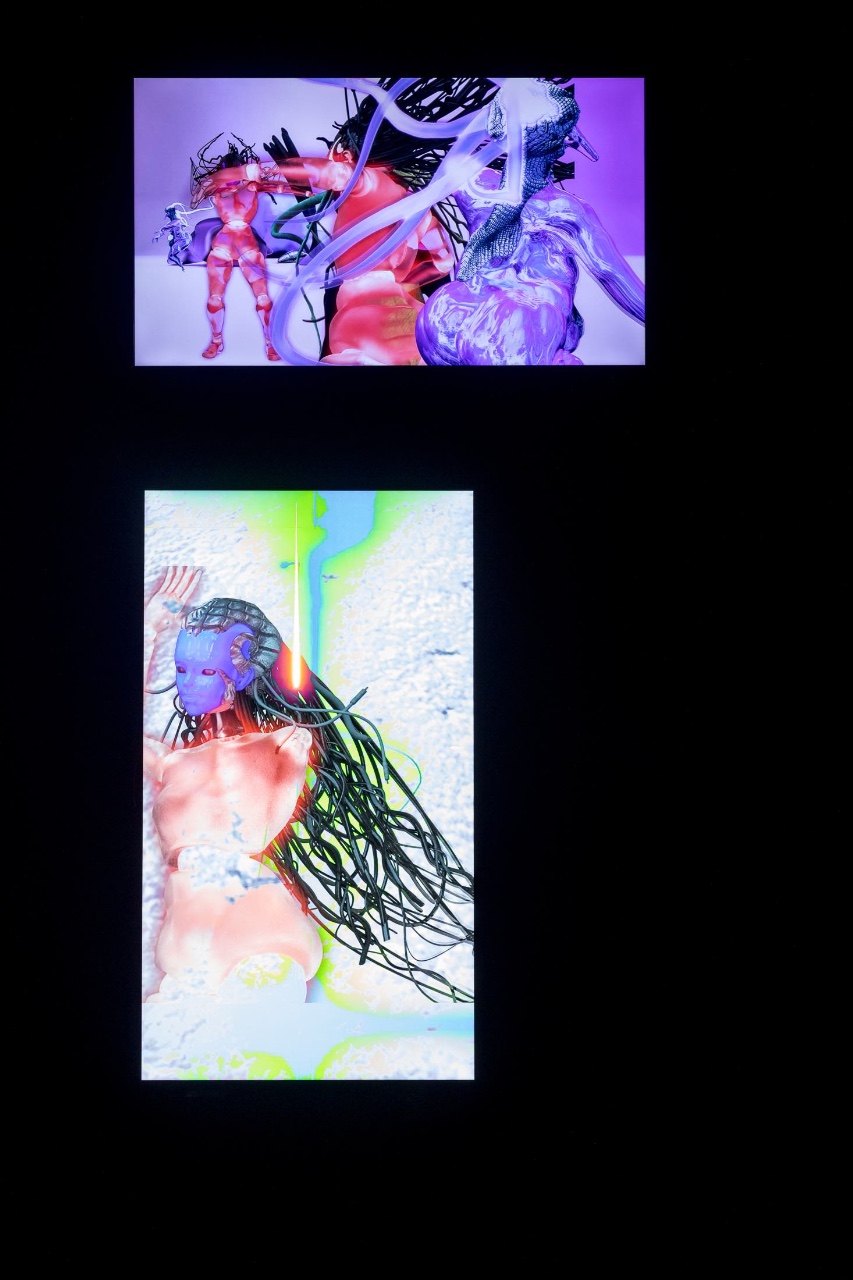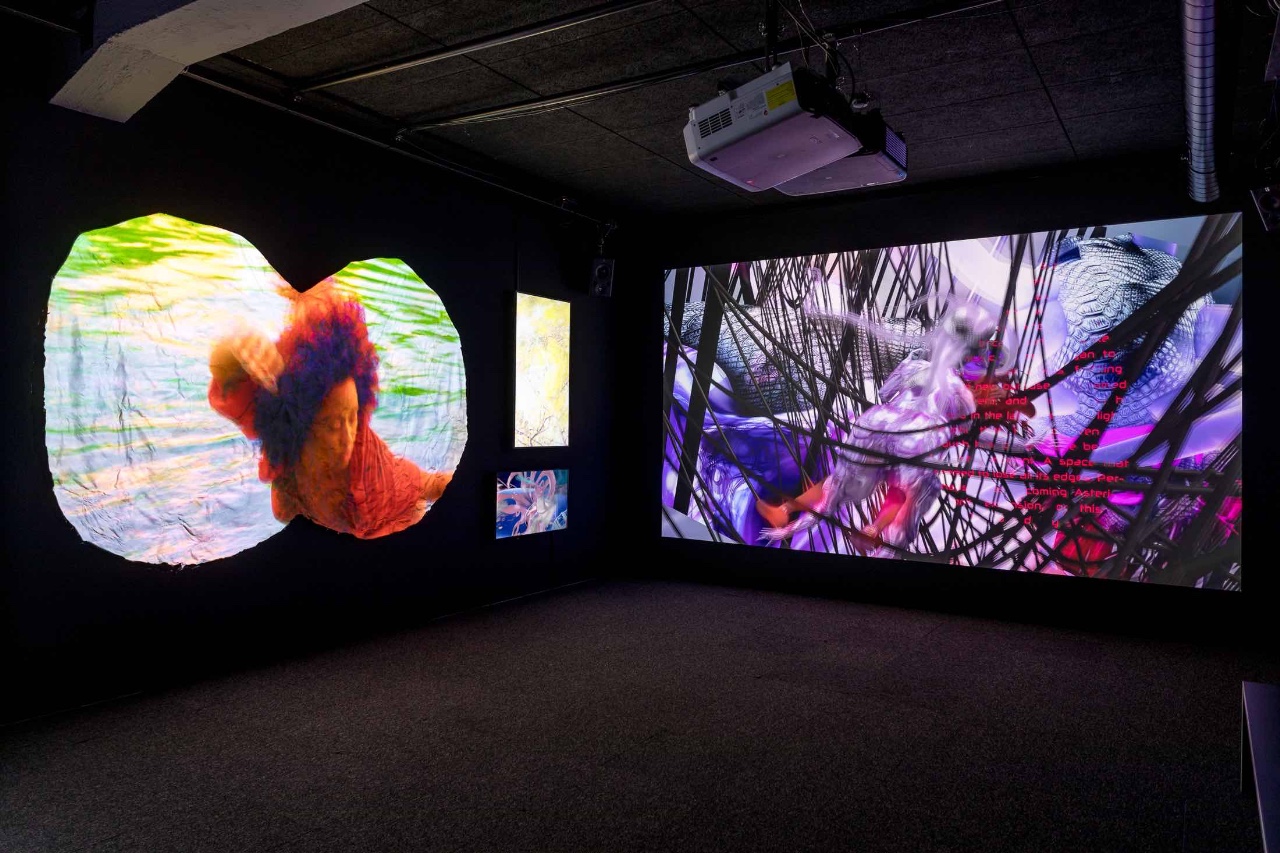 Johanna Bruckner's work takes a multi-medial approach, with the human body and performance playing leading roles. Formally, her installations involve a combination of technological machinery and organic bodies, including videos generated with computer graphics software accompanied by sound compositions. Her themes revolve around biopolitics, feminism, queer theory and posthumanism. Initially, Bruckner's collaboration with dancers and performers began as an investigation of issues related to working bodies, labour as performativity and social construct, in order to develop hypotheses around alternatives to existing social norms. In her more recent work, Bruckner deepens her exploration of social bonds, including images that address queer pornography and interspecies relationships. Inspired by molecular biology, quantum physics and the study of hybrid life forms, Bruckner's work contributes to a discourse that seeks to promote an ecology of care and trust, to create a world where human and non-human beings coexist beyond binary regimes, in harmony with the environment and technologies that affect it.
Johanna Bruckner's new multi-channel video installation «Metabolic Hardware» (2023) explores how technology effects the human body and its microorganisms. The video's protagonist is a sexbot created to protect a person's intimacy, especially in situations of sexual discomfort. As the sexbot intervenes and interacts with human emotions and desires, it also unfolds its own reflections, questioning its very nature, function and role in the world. The exhibition also features the installation «Body Obfuscations» (2023) and video «Atmospheric Drafts of Intimacy» (2020). Here Bruckner starts out from the phenomenon of atmospheric escape, where planetary gases leave from earth's atmosphere into outer space, to envision their forming extraterrestrial bodies that populate her intricate exploration of posthuman relationships and polymorphous desires.
Johanna Bruckner received one of the Pax Art Awards 2022 of CHF 15,000 for an emerging artist.
Credits:
Director: Johanna Bruckner, Production Manager: Rebecca S. Schmidt, Director of Photography: Julian Moser, Assistant Director: Stefan Neuhold, Camera Assistant: Nick Shandra, Light Assistant: Lukas Frankenberger, Editing: Johanna Bruckner, Editing Assistant: Rodrigo Levy, Jonathan Ospina, 3D Post-Producer: Ann-Kathrin Kluss, Scenographers: Miriam Miller: Stefan Neuhold, Choreographic Assistant: Melina Papoulia, Performers: Sofie Douda, Melina Papoulia, Osmel "Relampago" Penton, Yusimi Moya Rodriguez, Costume Designer: Dimitrije Gojkovic, Sound: Johanna Bruckner, Ruth Bruckner, Isabella Forciniti, Kathrin Hahner , Voice Over: mara weiss, Subtitles: Antonia Zeitlinger; Green Screen Studio Team Camera / Choreographer: Franka Marlene Froth, Performer: Dana Pajarillaga, Light Designer: Emilio Cordero Checa, Costume Designer: Dimitrije Gojkovic. With words by Sun Yun Shin. Produced with generous support by Art Foundation Pax, Pro Helvetia, MA 7 Kultur Wien. 2023.
images: