images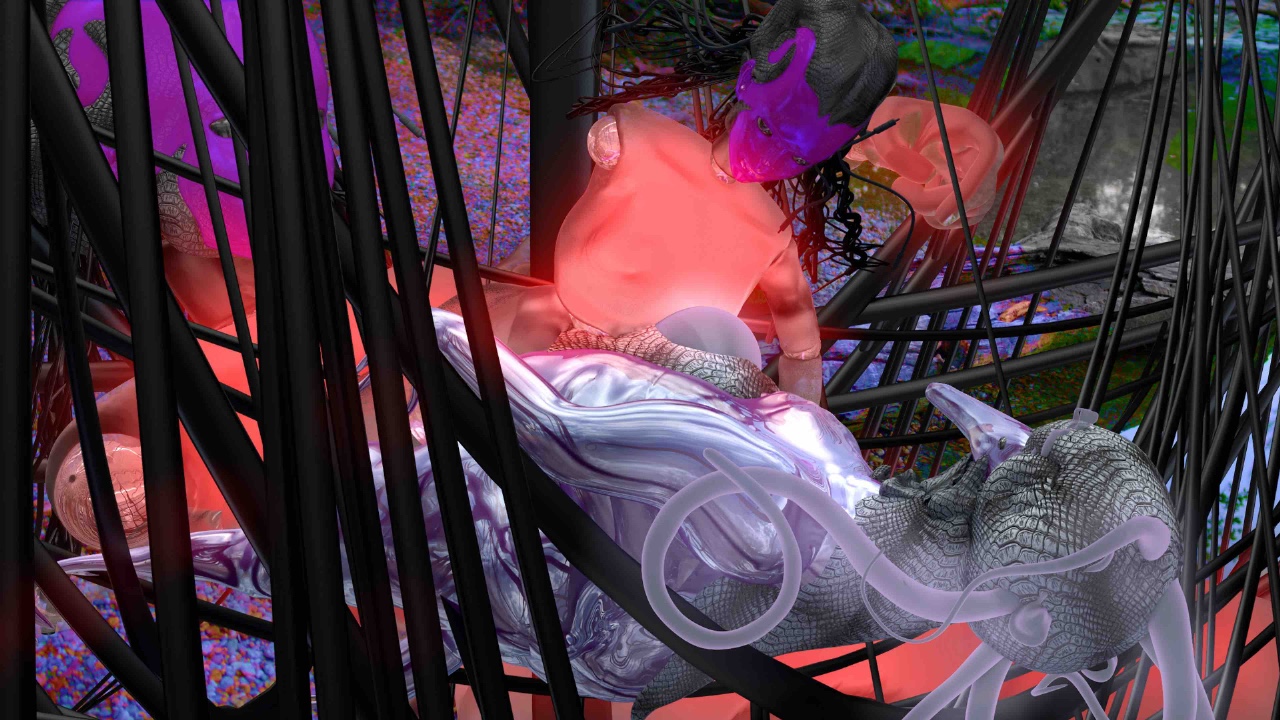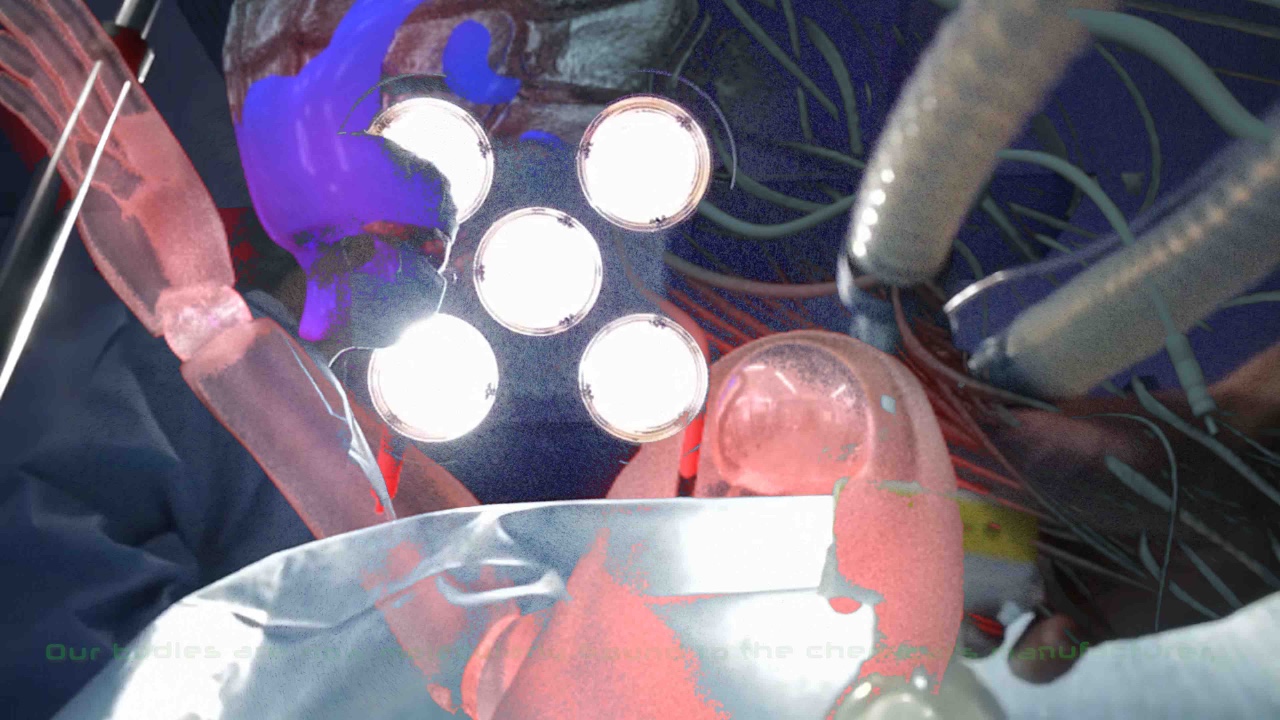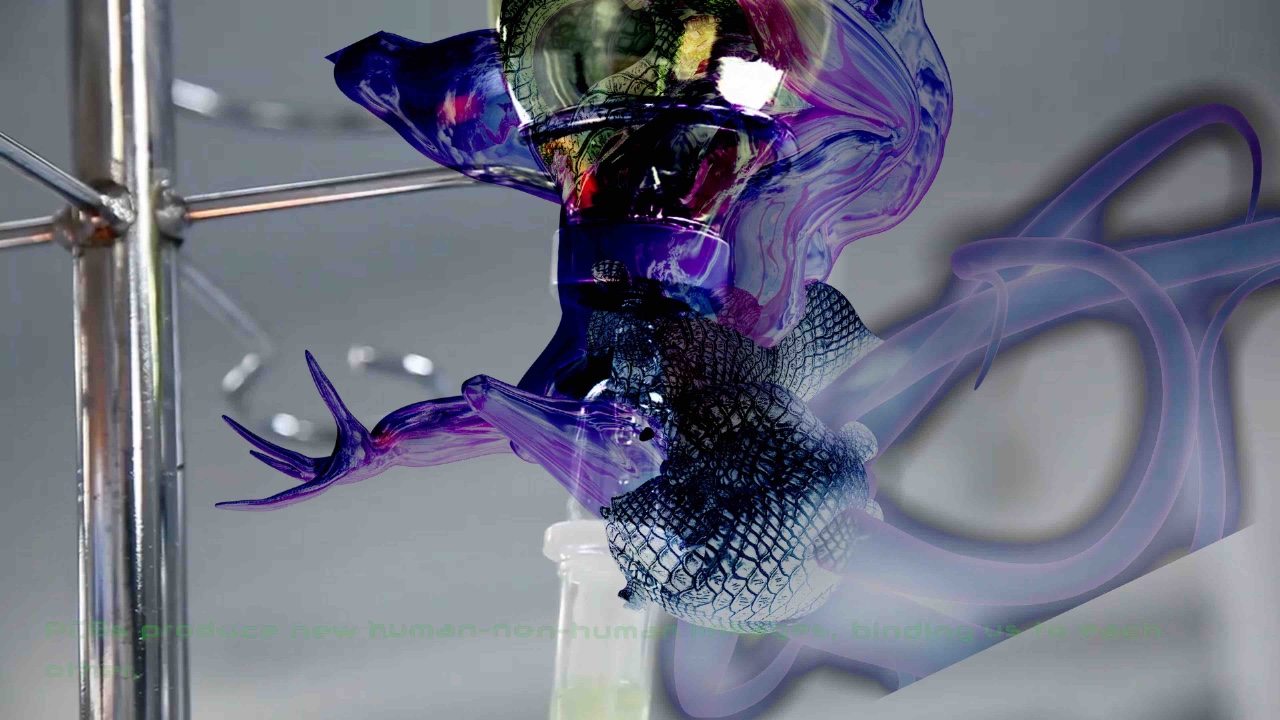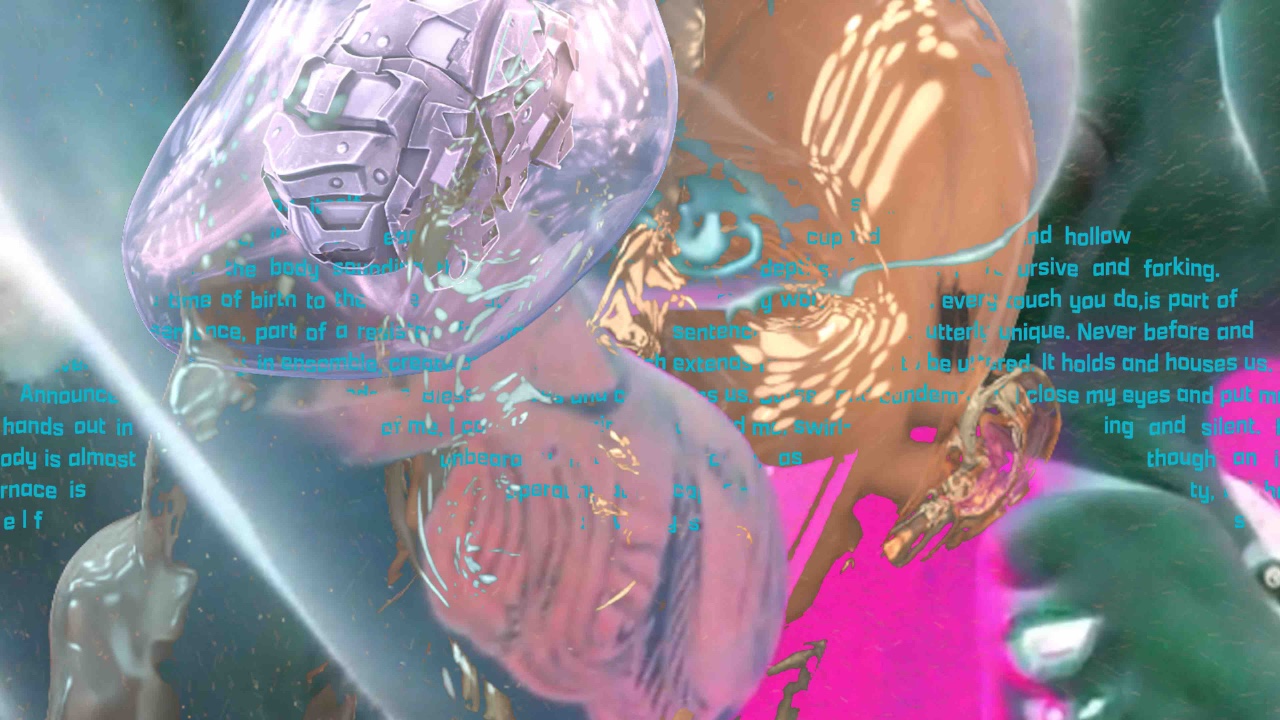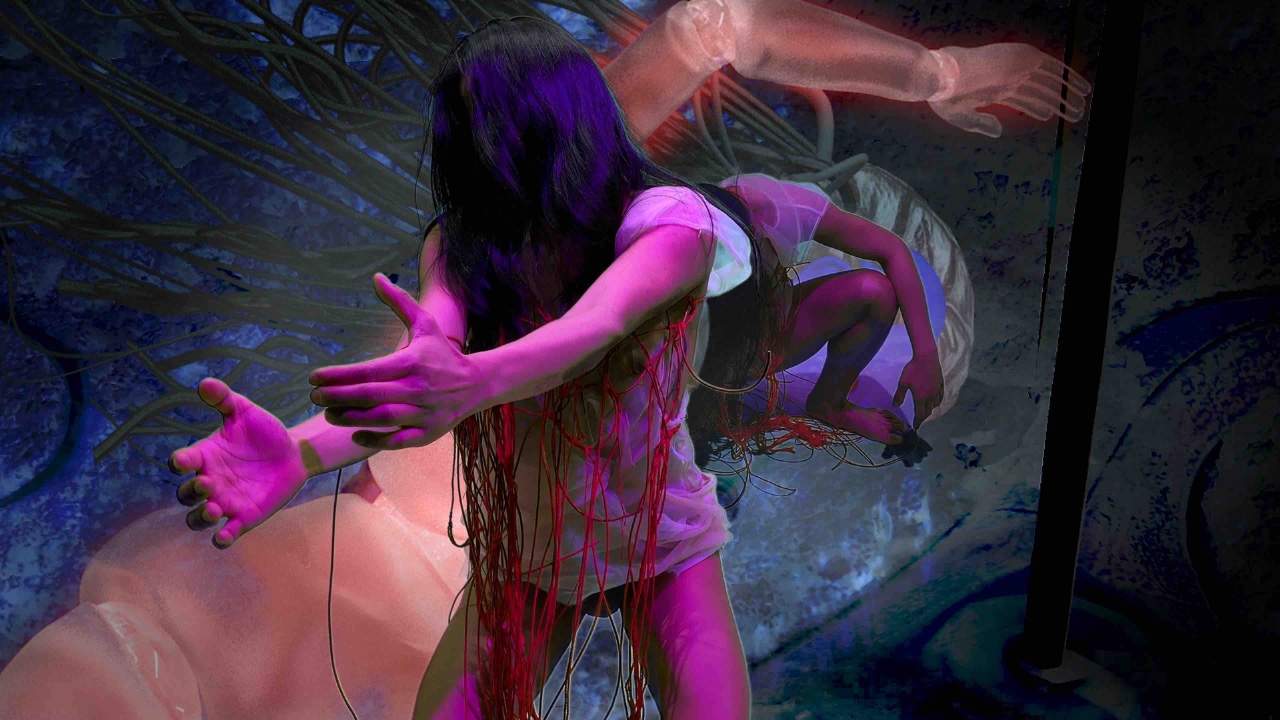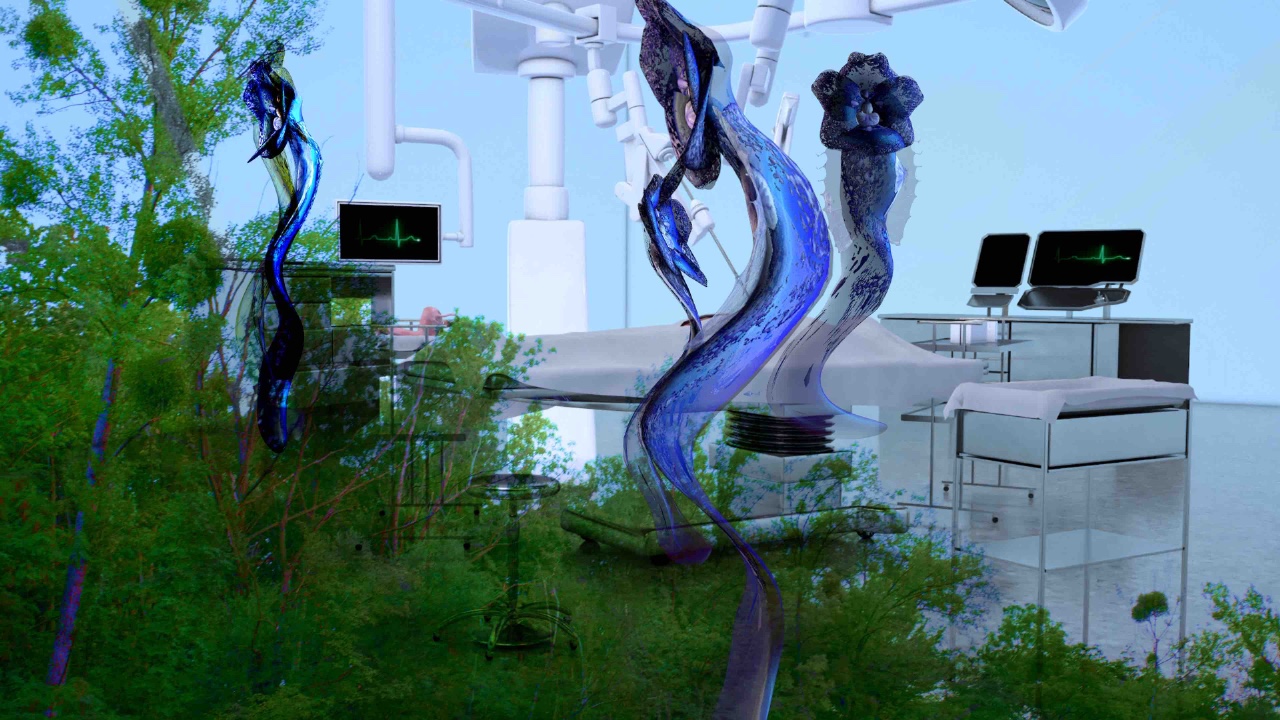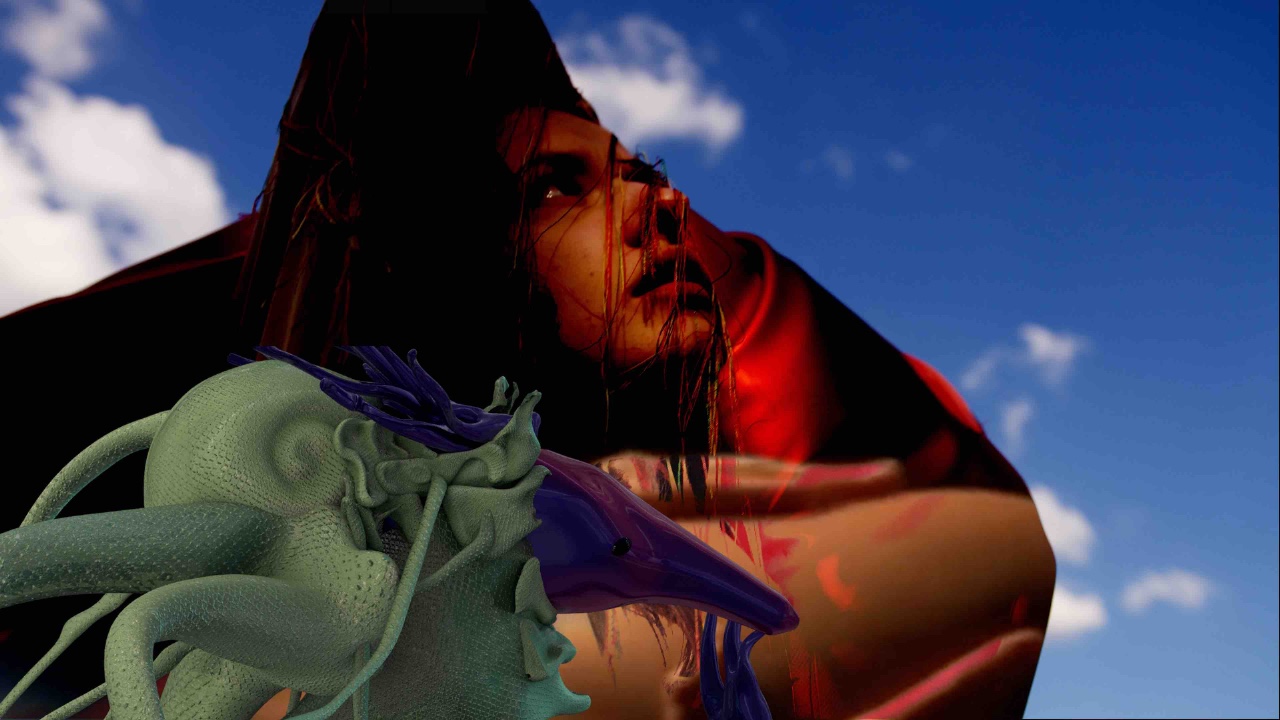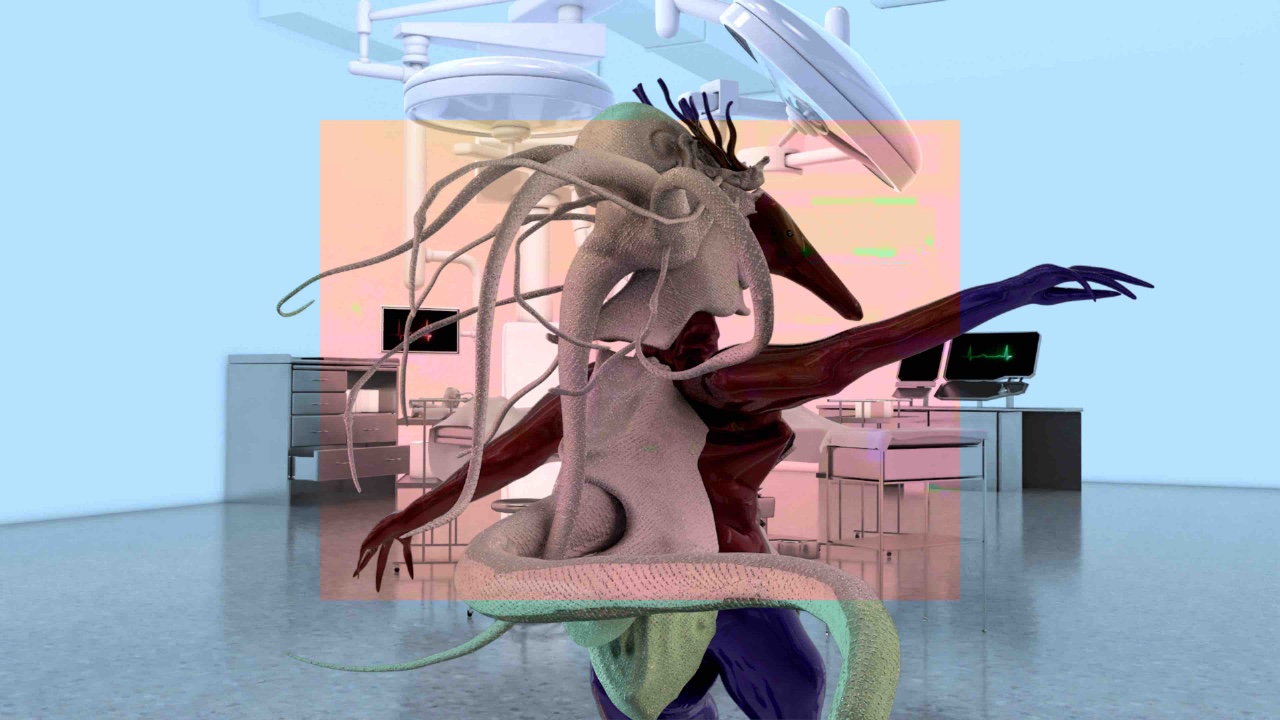 More on the work: https://johannabruckner.com/work/metabolic-hardware/
Johanna Bruckner's new multi-channel video installation «Metabolic Hardware» (2023) explores how technology effects the human body and its microorganisms. The video's protagonist is a sexbot created to protect a person's intimacy, especially in situations of sexual discomfort. As the sexbot intervenes and interacts with human emotions and desires, it also unfolds its own reflections, questioning its very nature, function and role in the world. The exhibition also features the installation «Body Obfuscations» (2023) and video «Atmospheric Drafts of Intimacy» (2020). Here Bruckner starts out from the phenomenon of atmospheric escape, where planetary gases leave from earth's atmosphere into outer space, to envision their forming extraterrestrial bodies that populate her intricate exploration of posthuman relationships and polymorphous desires.
Johanna Bruckner's recent work engages with matter on a microscopic and particle scale and questions scientific knowledge as a foundational perspective for sexual and romantic encounters. Through a poetic approach to molecular research, she develops her video installations as scalable situations that explore objective observations of particle physics or microbes as propositions for human relationships. In her latest video work Metabolic Hardware (2023) she navigates the behaviour of microscopic and robotic life in various iterations and replicates their interactions with human bodies as potential alliances for post-hetero-normative health and relationships. This investigative approach underscores potentials, limits, differences and similarities of life on various scales, while poetically speculating on queer, aleatory agencies of more-than-human experiences.
Credits:
Director: Johanna Bruckner, Production Manager: Rebecca S. Schmidt, Director of Photography: Julian Moser, Assistant Director: Stefan Neuhold, Camera Assistant: Nick Shandra, Light Assistant: Lukas Frankenberger, Editing: Johanna Bruckner, Editing Assistant: Rodrigo Levy, Jonathan Ospina, 3D Post-Producer: Ann-Kathrin Kluss, Scenographers: Miriam Miller: Stefan Neuhold, Choreographic Assistant: Melina Papoulia, Performers: Sofie Douda, Melina Papoulia, Osmel "Relampago" Penton, Yusimi Moya Rodriguez, Costume Designer: Dimitrije Gojkovic, Sound: Johanna Bruckner, Ruth Bruckner, Isabella Forciniti, Kathrin Hahner , Voice Over: mara weiss, Subtitles: Antonia Zeitlinger; Green Screen Studio Team Camera / Choreographer: Franka Marlene Froth, Performer: Dana Pajarillaga, Light Designer: Emilio Cordero Checa, Costume Designer: Dimitrije Gojkovic. With words by Sun Yun Shin. Produced with generous support by Art Foundation Pax, Pro Helvetia, MA 7 Kultur Wien. 2023.
Installation view by Gunnar Meier, CCA Radius, 2023.