Installation views, HD Video, textile, wood, paper, chalk Projection & monitor, 2018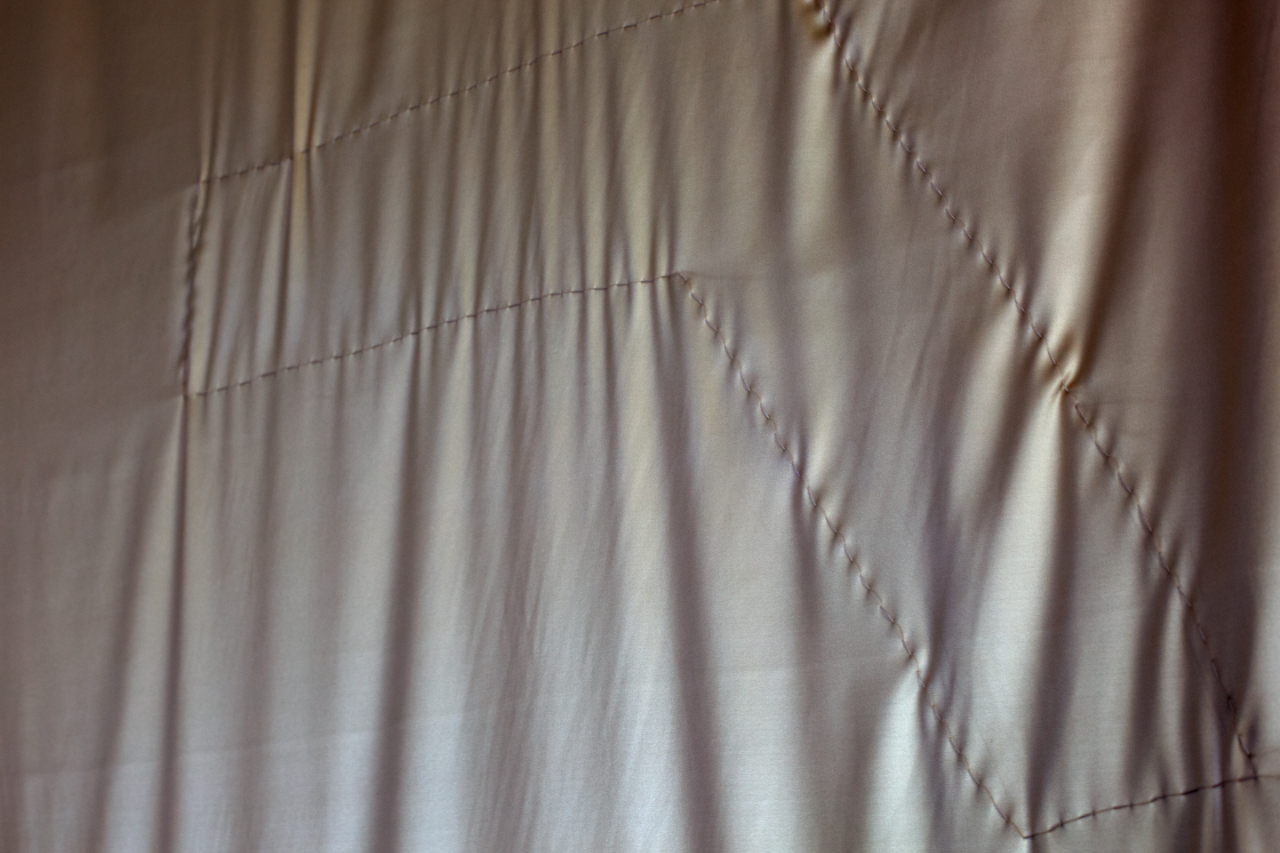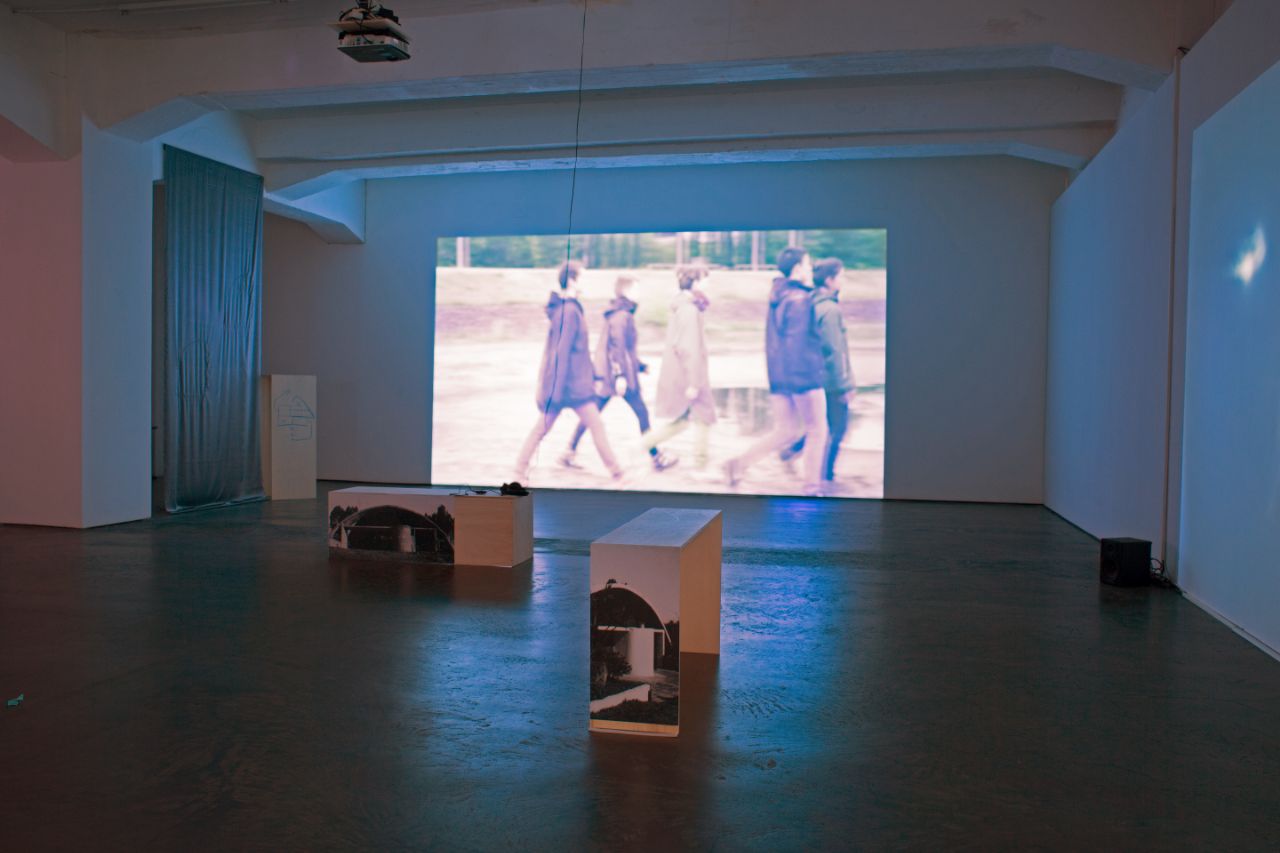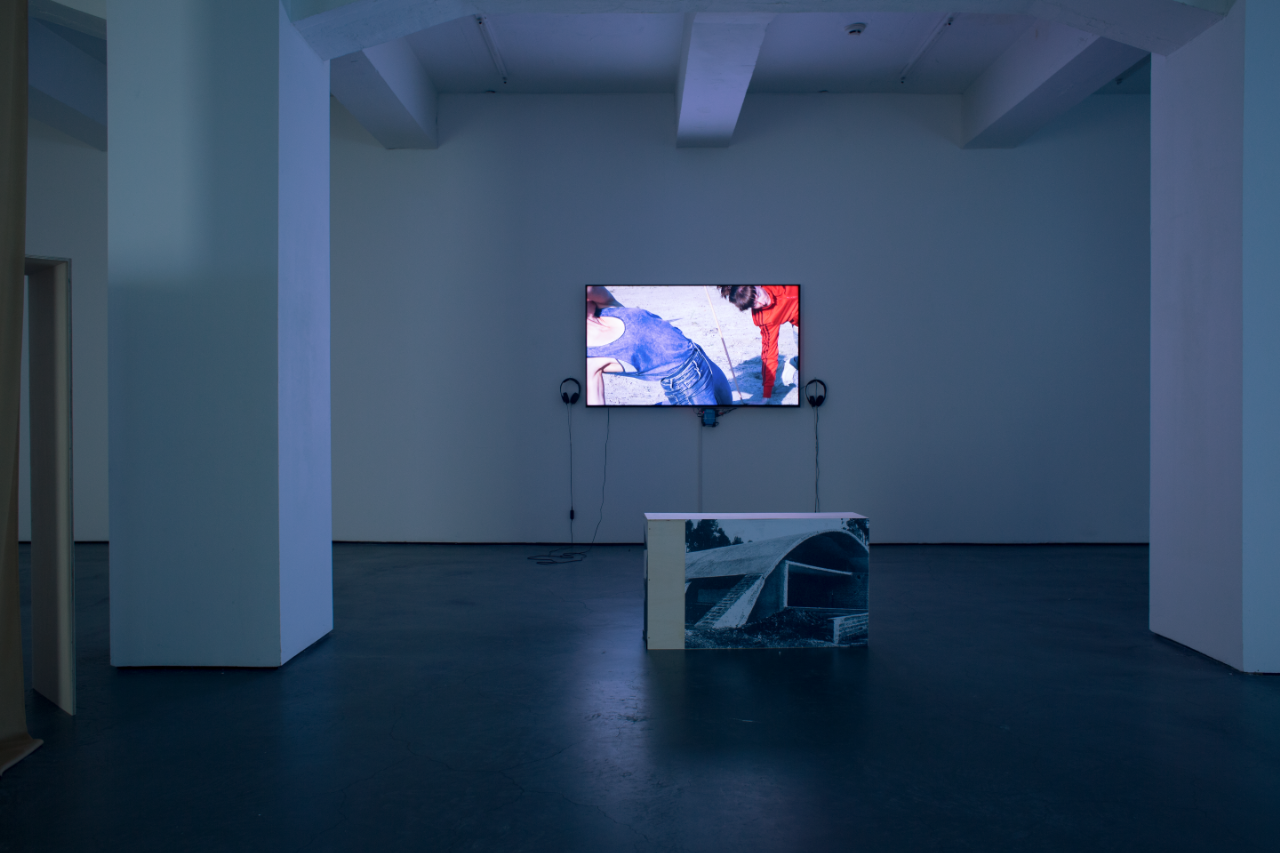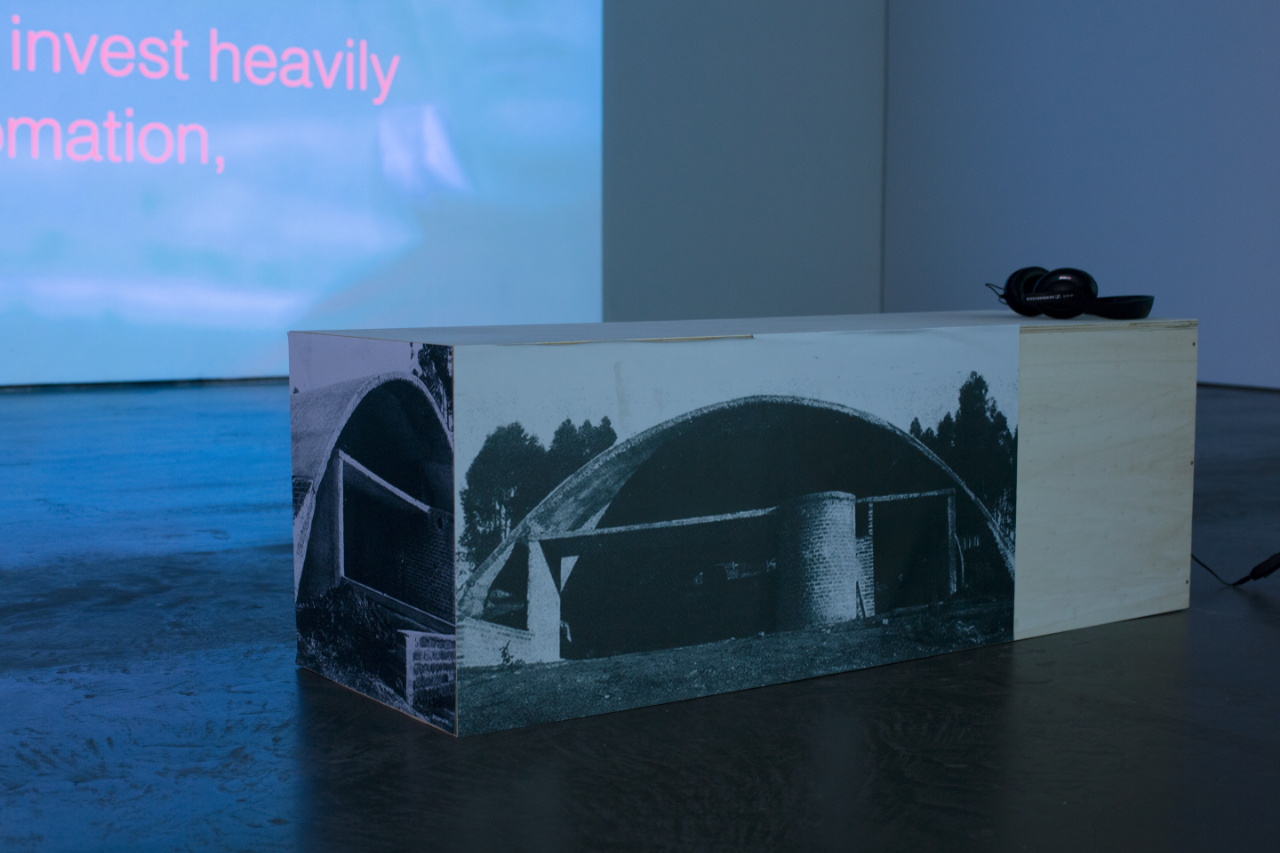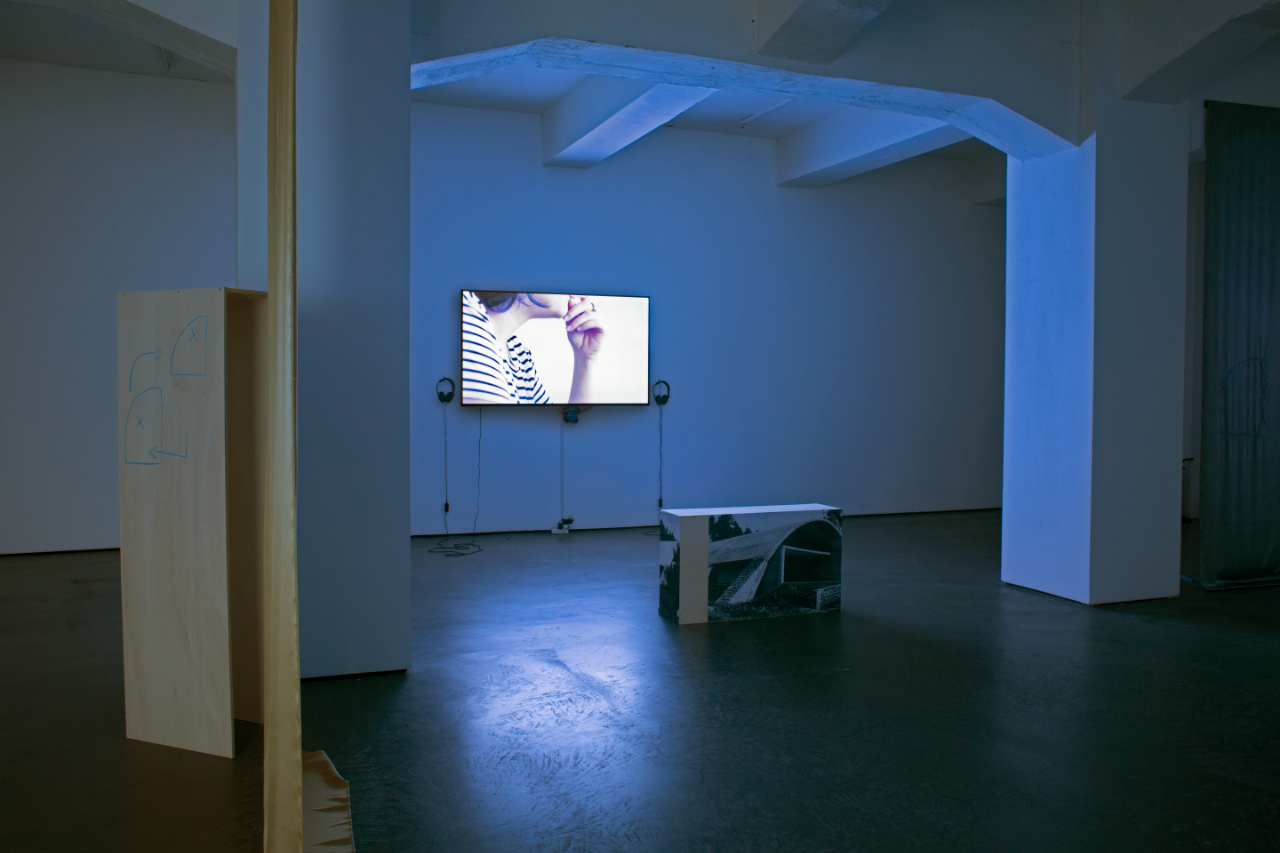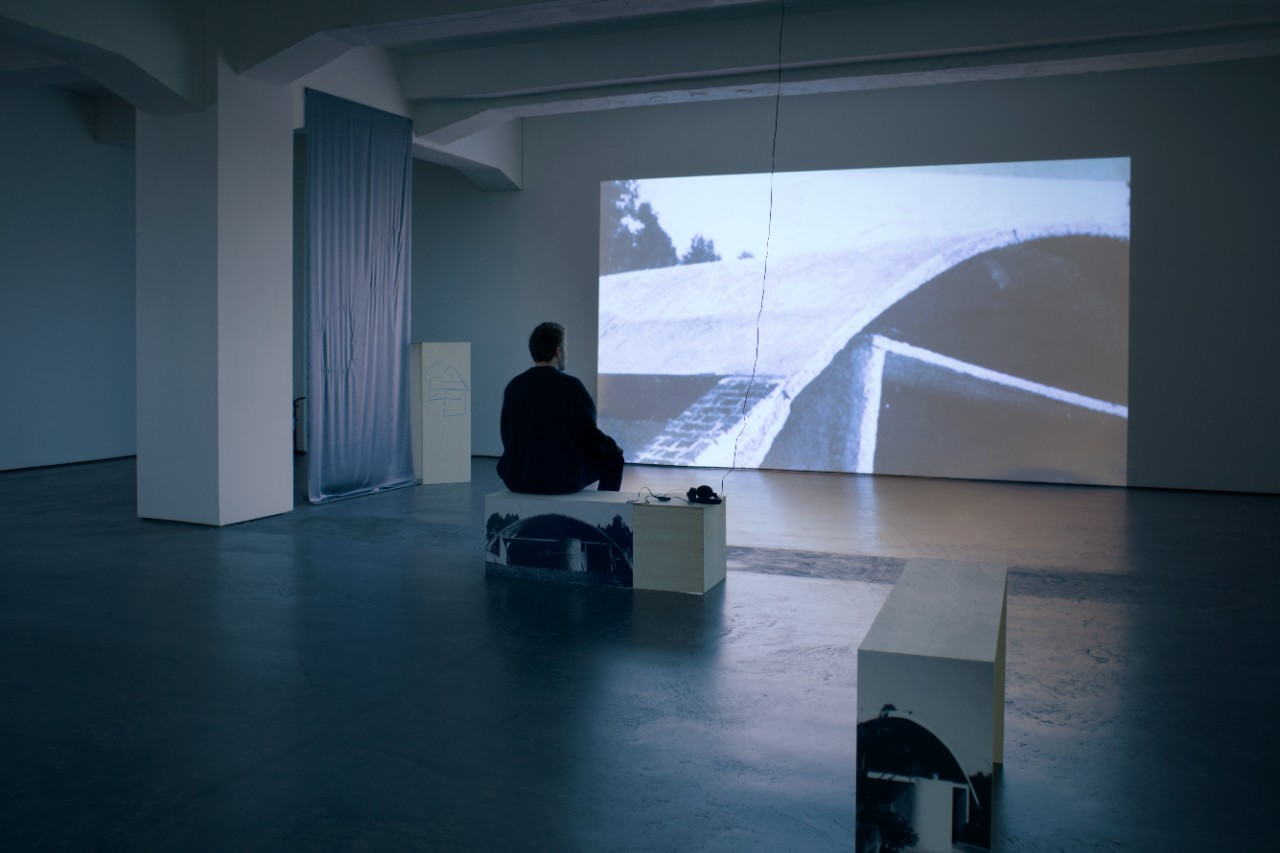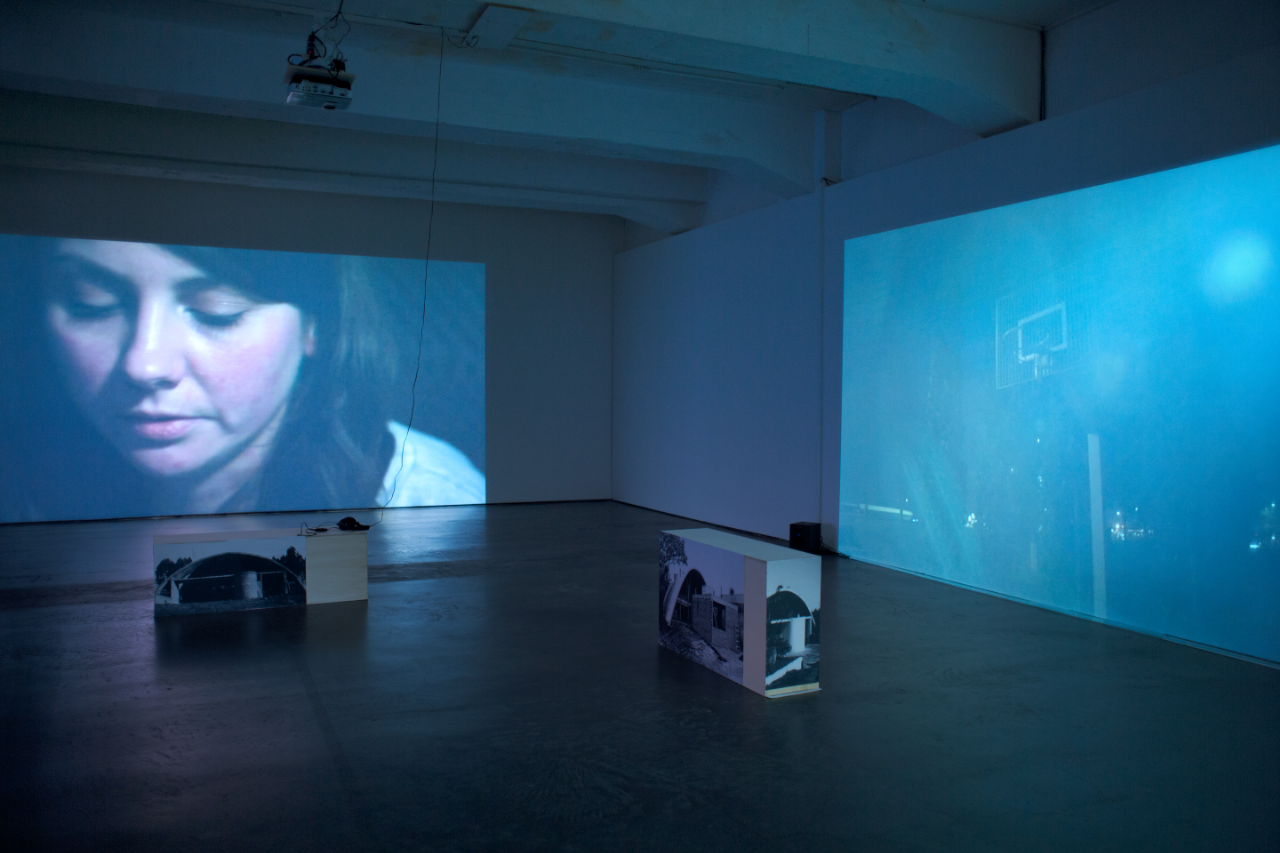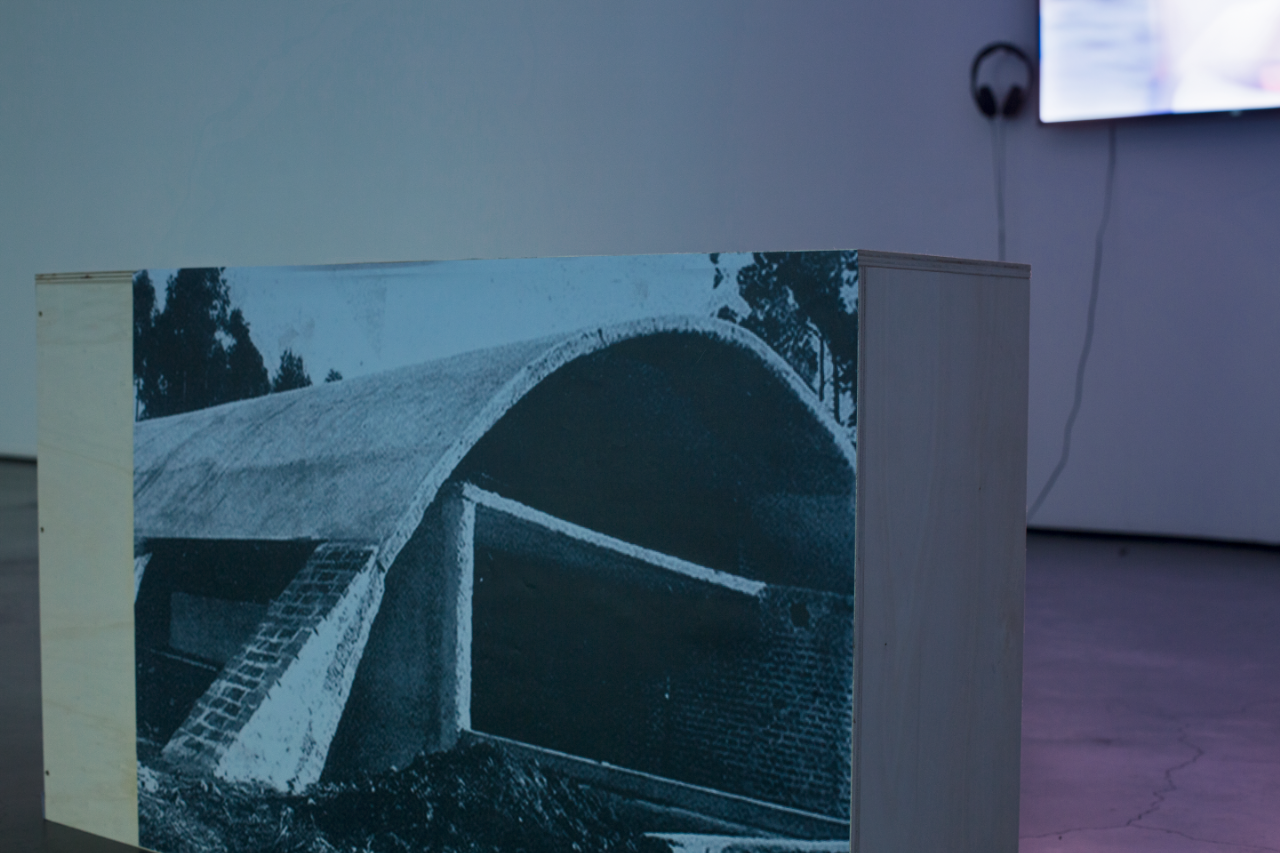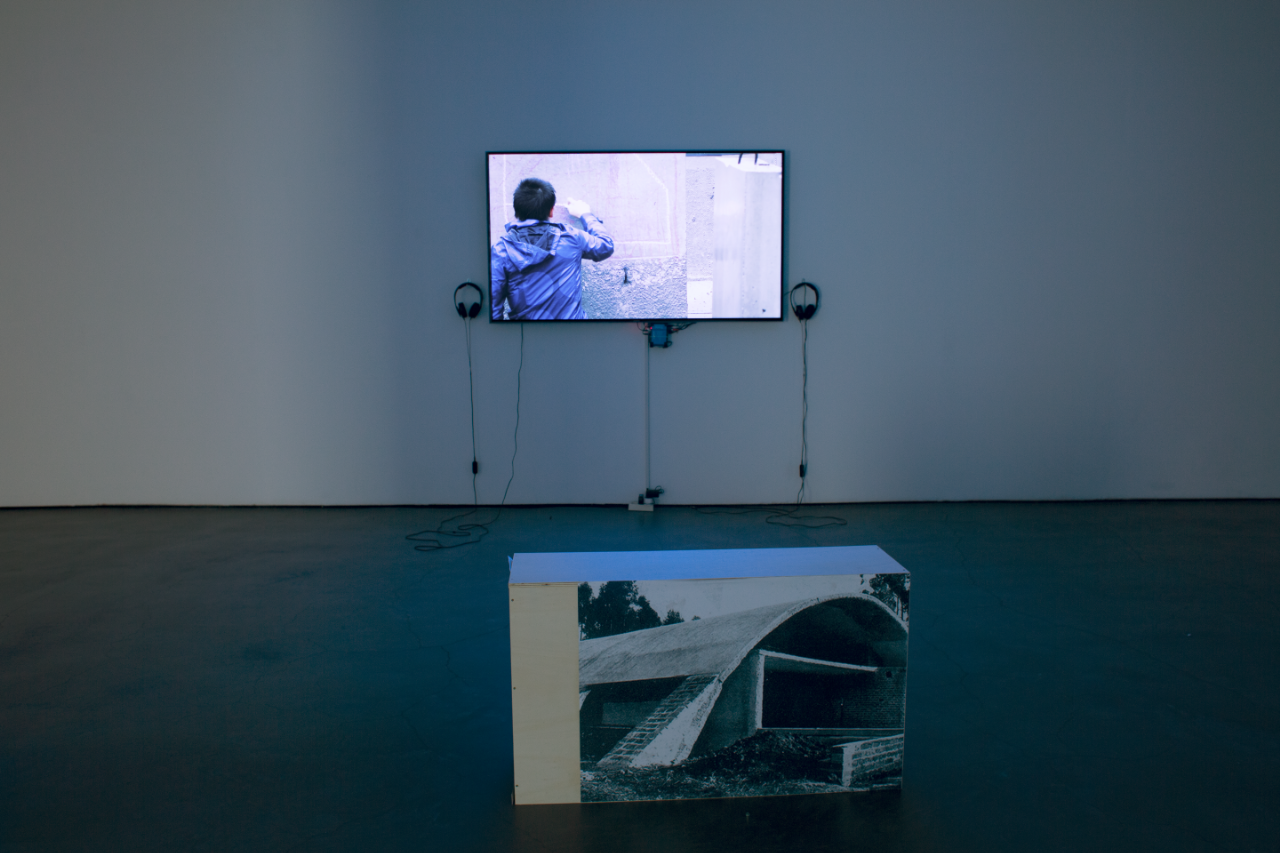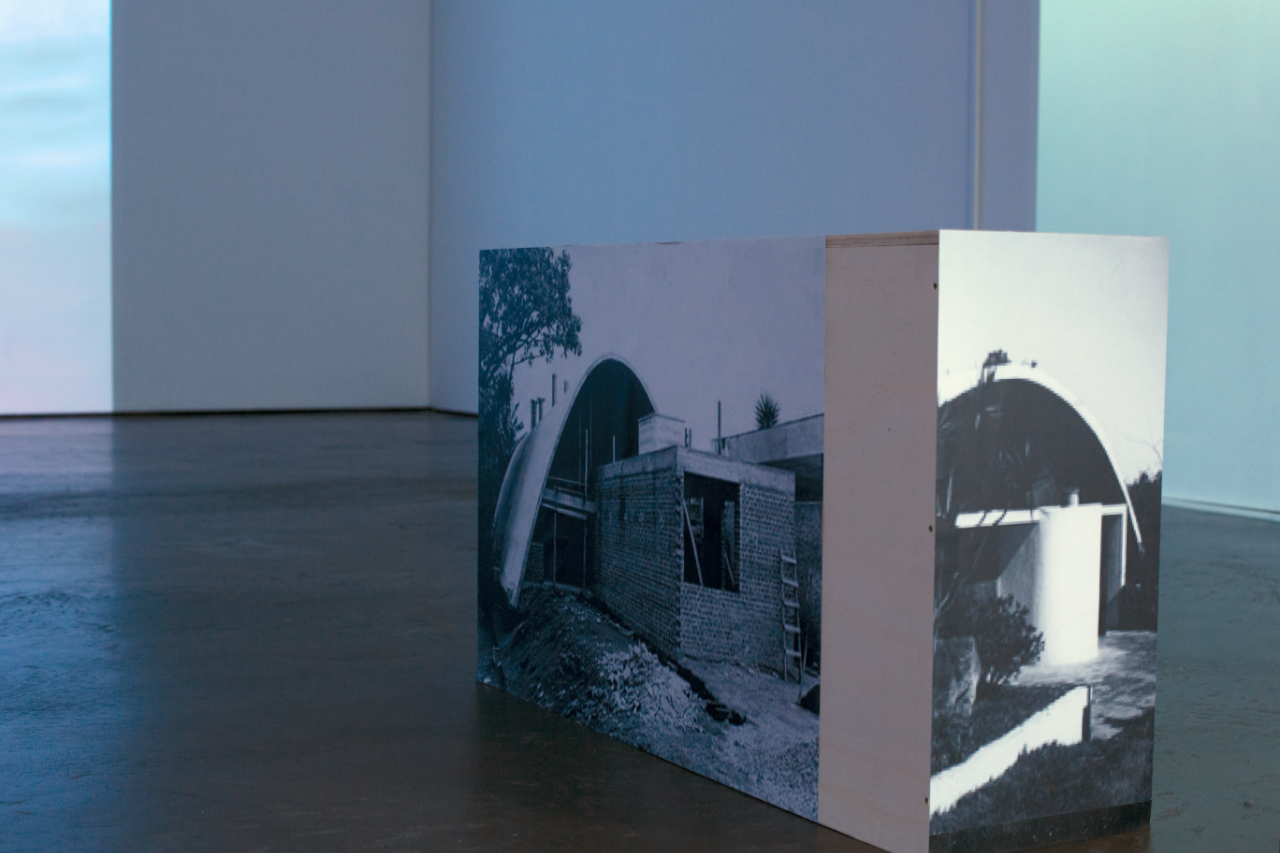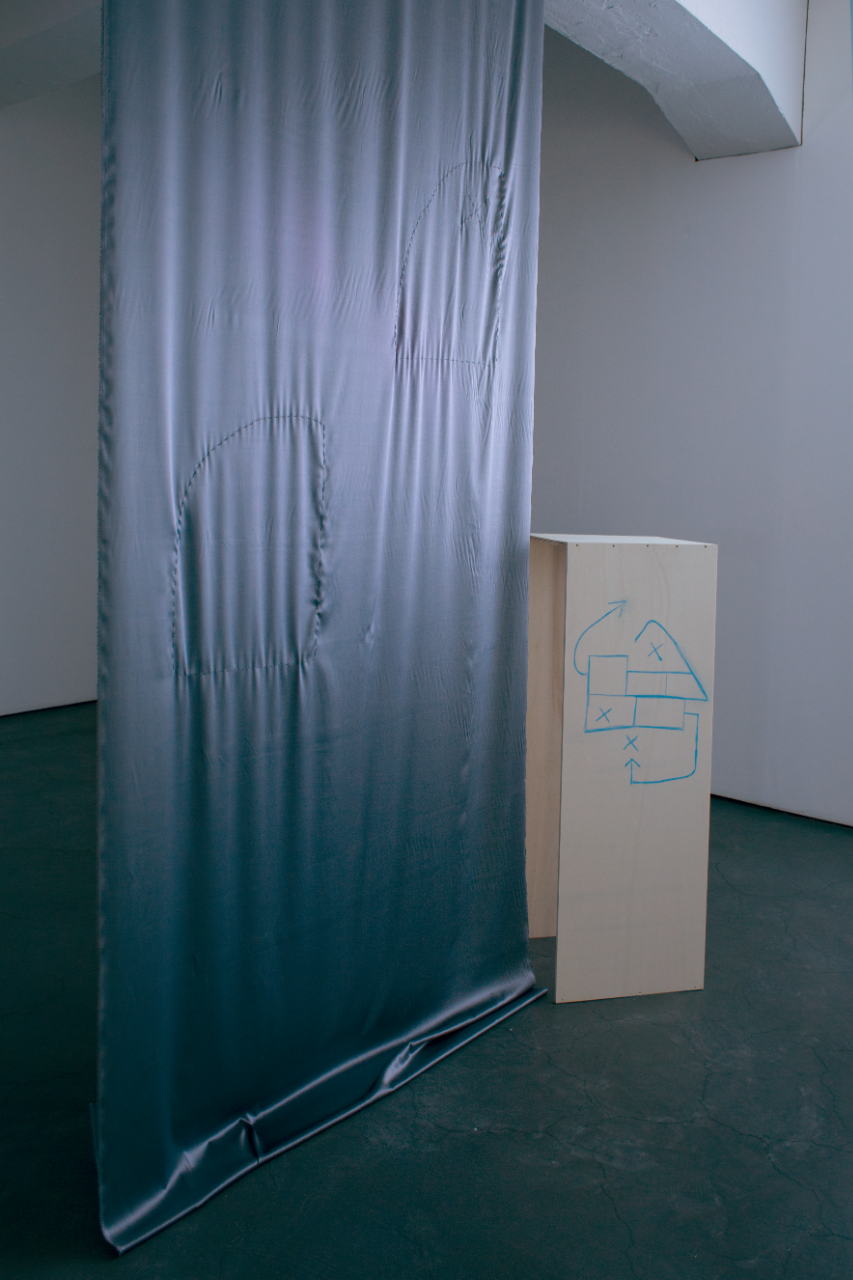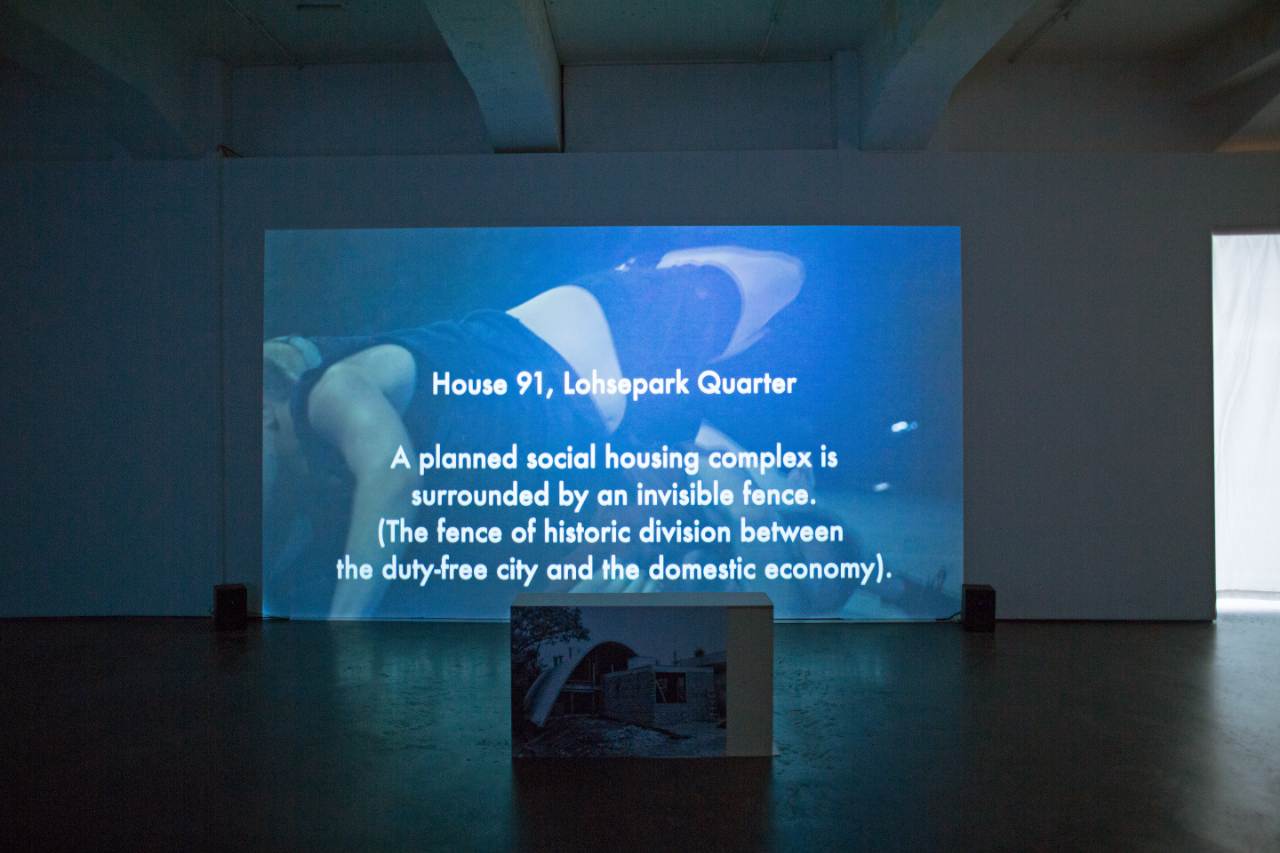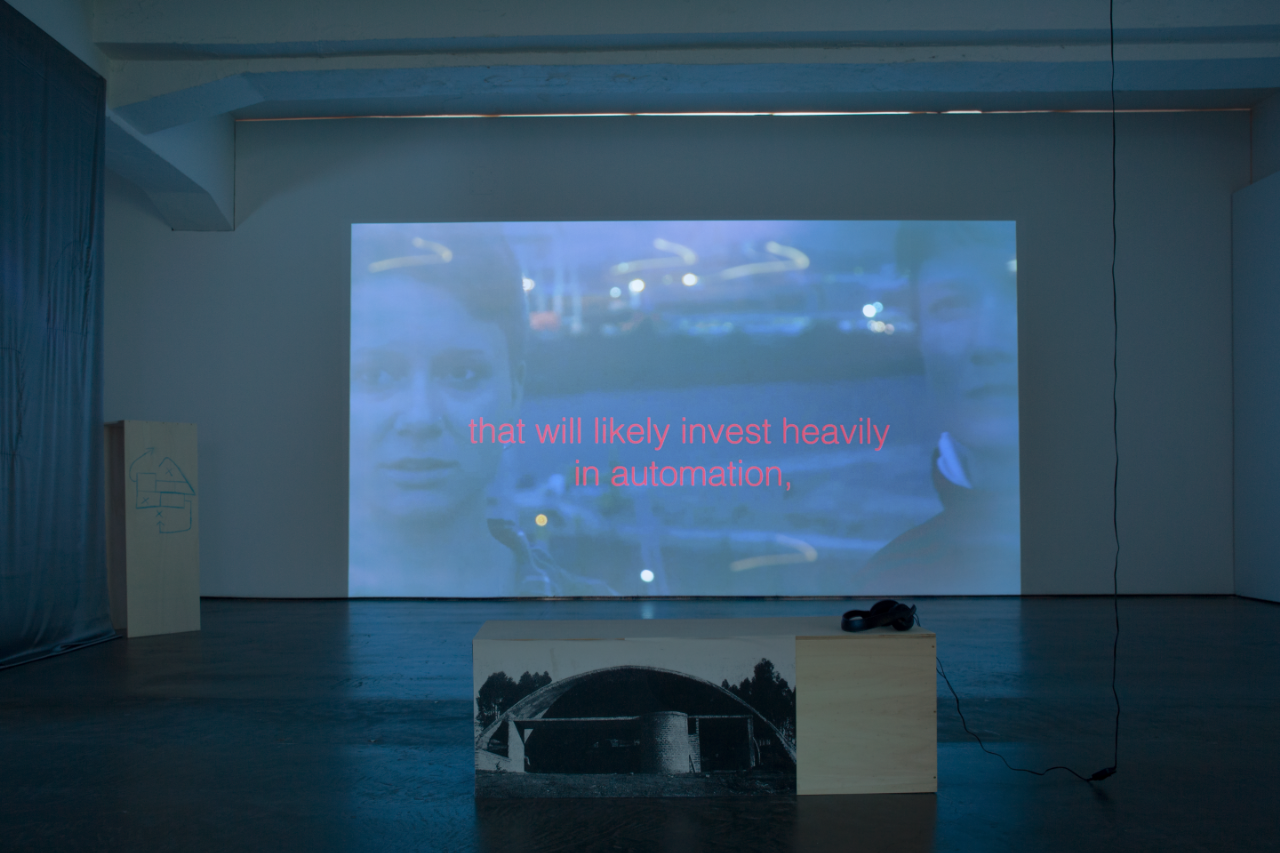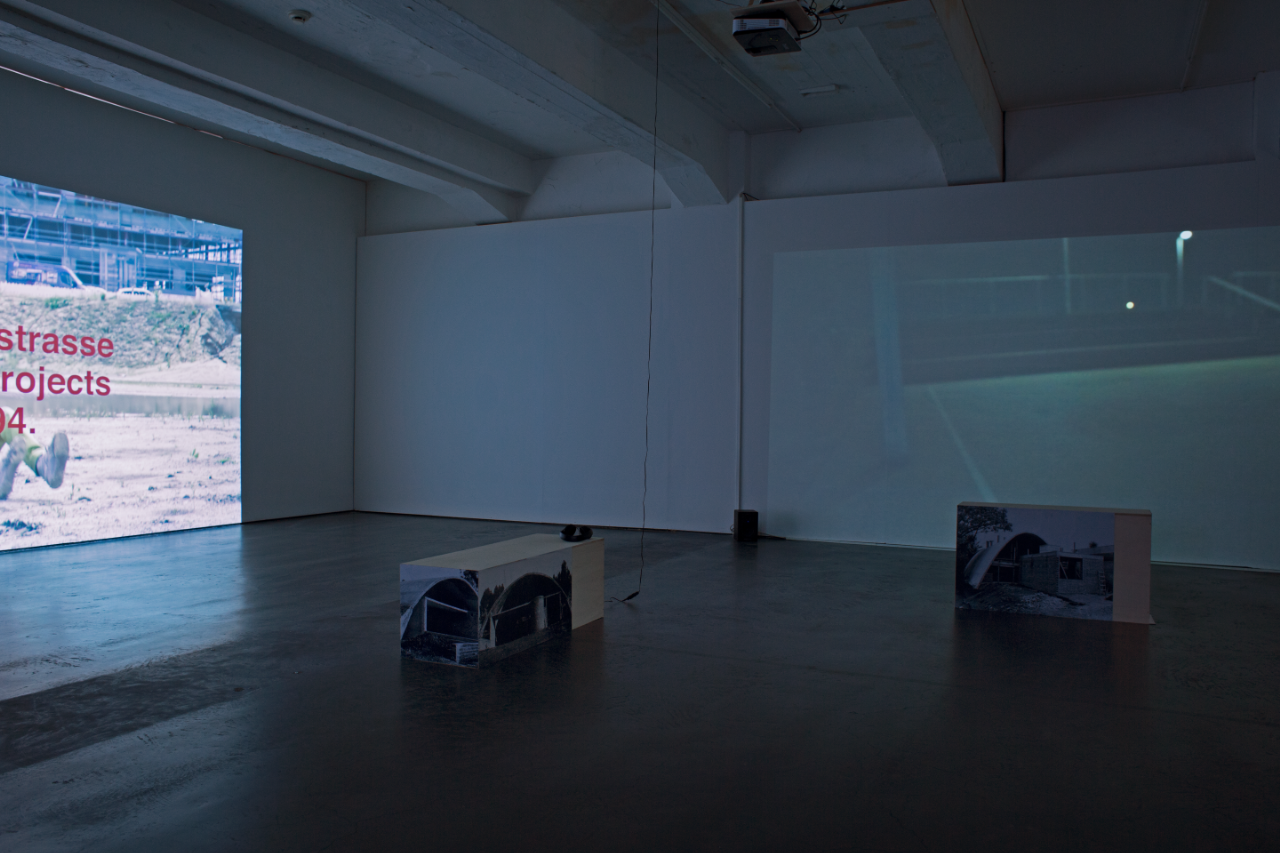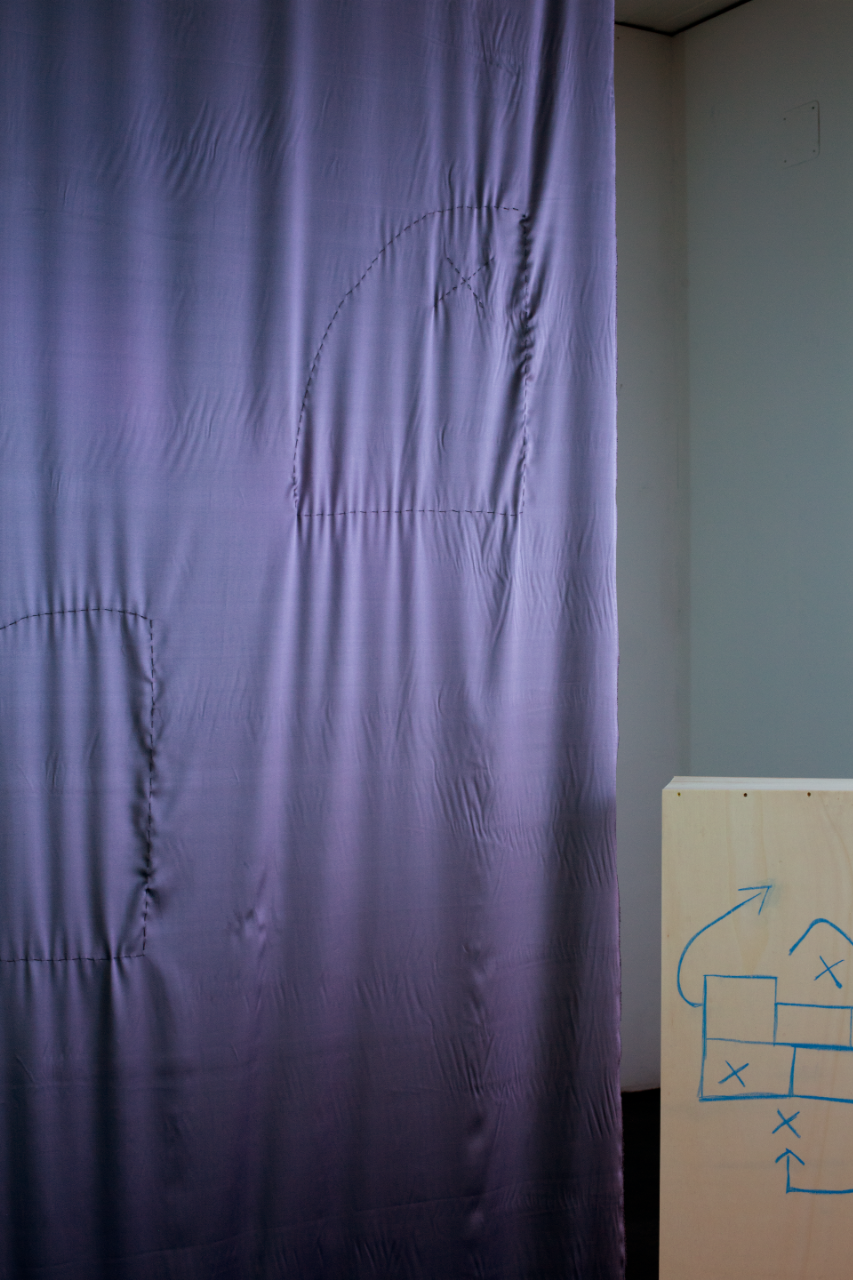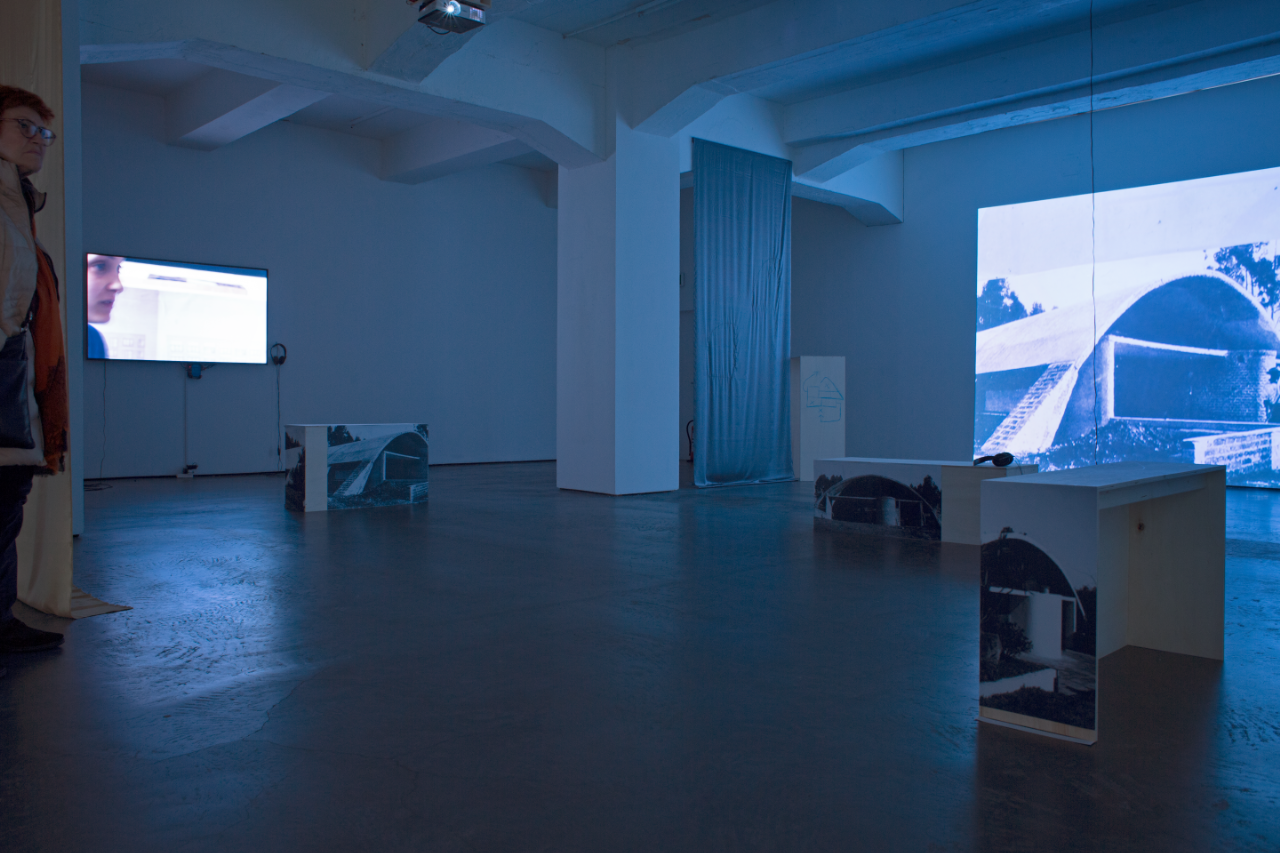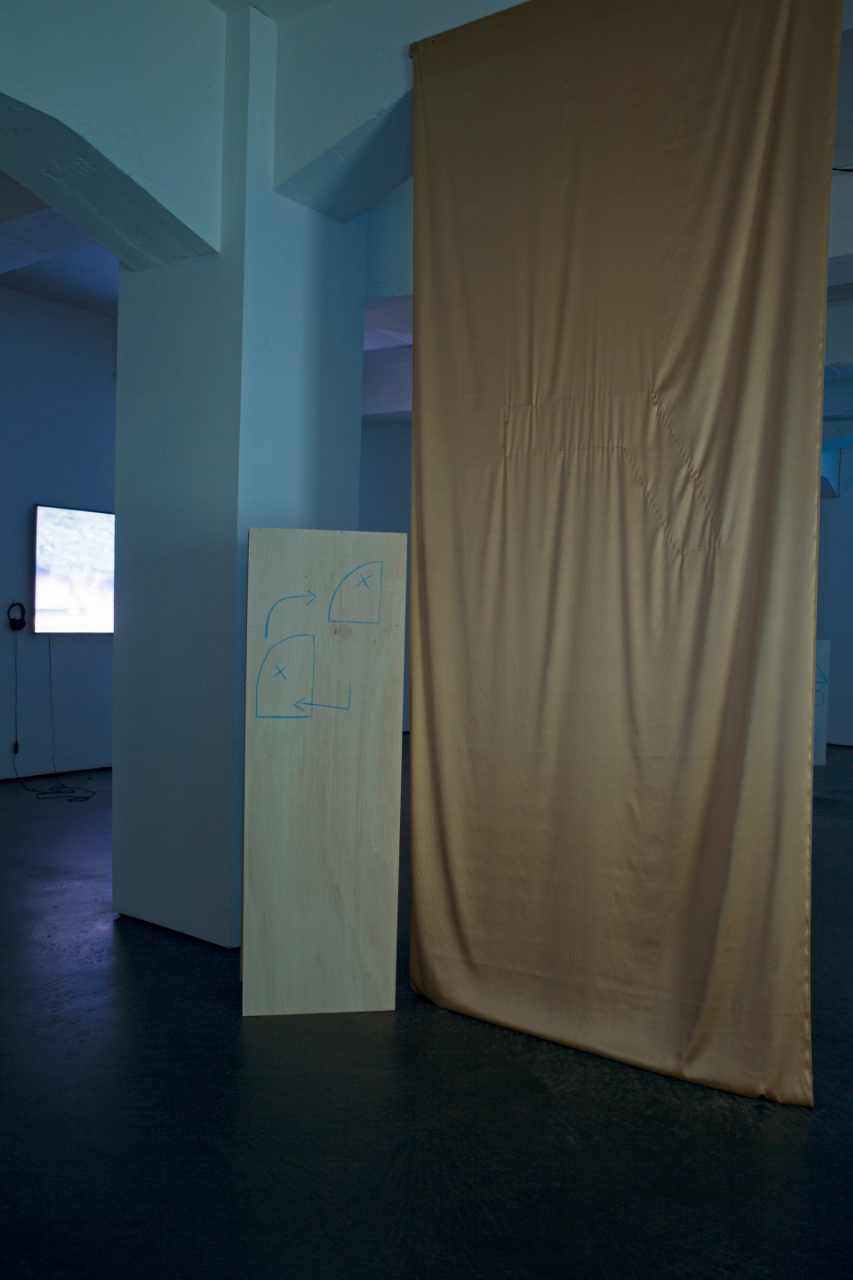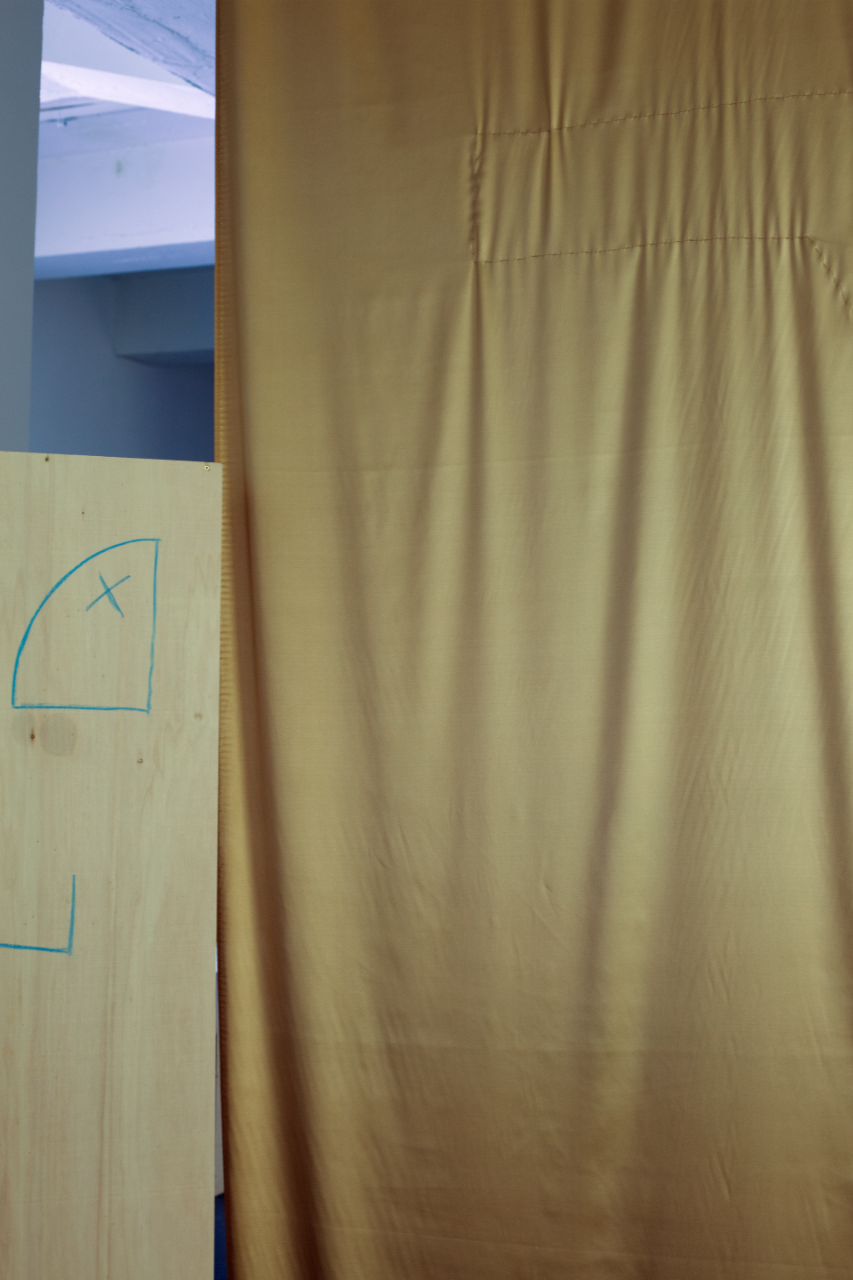 Summary on Algorithms of Partiality, part 1-4:
Algorithms of Partiality, a four part video work, challenges the finance-driven deregulation of buildings and the subsequent reorganisation of production conditions based on new infrastructural and technological development.
Part one points to the ambiguities of logistics software developed for HafenCity while tested in  and linked to the warfare of the Global South.
Part two considers the automation of the work force regarding the actual development in Hamburg's HafenCity. As former warehouse areas are often a test ground for new technological development, this work discusses the paradoxes of a possibly installed robot tax regarding a corrupt labour regime.
Part three of Algorithms of Partiality questions the politics of Social Mix (mixed communities) applied by urban development zones such as HafenCity as they often do not serve those in need of affordable housing; which more often legitmizes development projects rather than catering to the needs of the most disadvantaged ones. Ground plans of HafenCity's future buildings are redrawn, and new shapes allow for housing forms that better accomodate the future populations, including construction side workers, refugees and others in need of affordable space.
Part four (and two) discuss the ideas of the Brazilian Marxist architect Sergio Ferro, a member of Arquitectura Nova, a radical architecture group. The disjunction between the architectural discourse of freedom and democracy that surrounded the project and the reality of the inhumane working conditions on site were formative for Ferro and his critique. The algorithms of autmatically generated floorplans technology produced for new urban developement zones are confronted with the Sergio Ferro's drawings, which are integrated in the peformance of the newly composed algorithms.
A manifesto produced by the performers during the working process in social settings over a couple of weeks poses demands to the authorities operating in HafenCity, under which conditions labour must take place and the concept of Social Mix may only be applied.
Dance scores aim at transforming emerging infrastructures into Social encounters. The point is to counter the normalisation of the amplifying financialisation of space with its implicit forms of business policy.
See more videos under the respected parts at WORK.
THIS VIDEO IS AN EXCERPT OF 15 MINUTES. The full length is 41 minutes.
RESEARCH: The film script on the paradoxes of automation, its possibly installed robot tax linked to idea of UBI can be read here.
More research on the work in general can be read here